Empower your employees all throughout the employee journey.
At the right time, in the right place
Unlock content when needed, anywhere and anytime.
Personalised onboarding
Create a tailored journey based on location, department, role and more.
Seamless integrations with Core HR Systems
Effortlessly connect Appical to the software solutions you already use.
Secure data
Security and privacy are our top priority. That's why Appical is ISO certified.
See why Allianz Trade works with Appical
This is onboarding with Appical
26%
Increase of program score
175+
HR hours saved with automation
95%
Rating of our Customer Support!
See what's nice about Appical for Enterprises
Digitize and improve your onboarding experience
With a unique blend of technology, knowledge and experience, Appical is able to create a tailored onboarding experience for every organization
Discover more
A

targeted

approach for

multi-generational

talents

Retain, pass on knowledge

and make sure your new hires become

top performers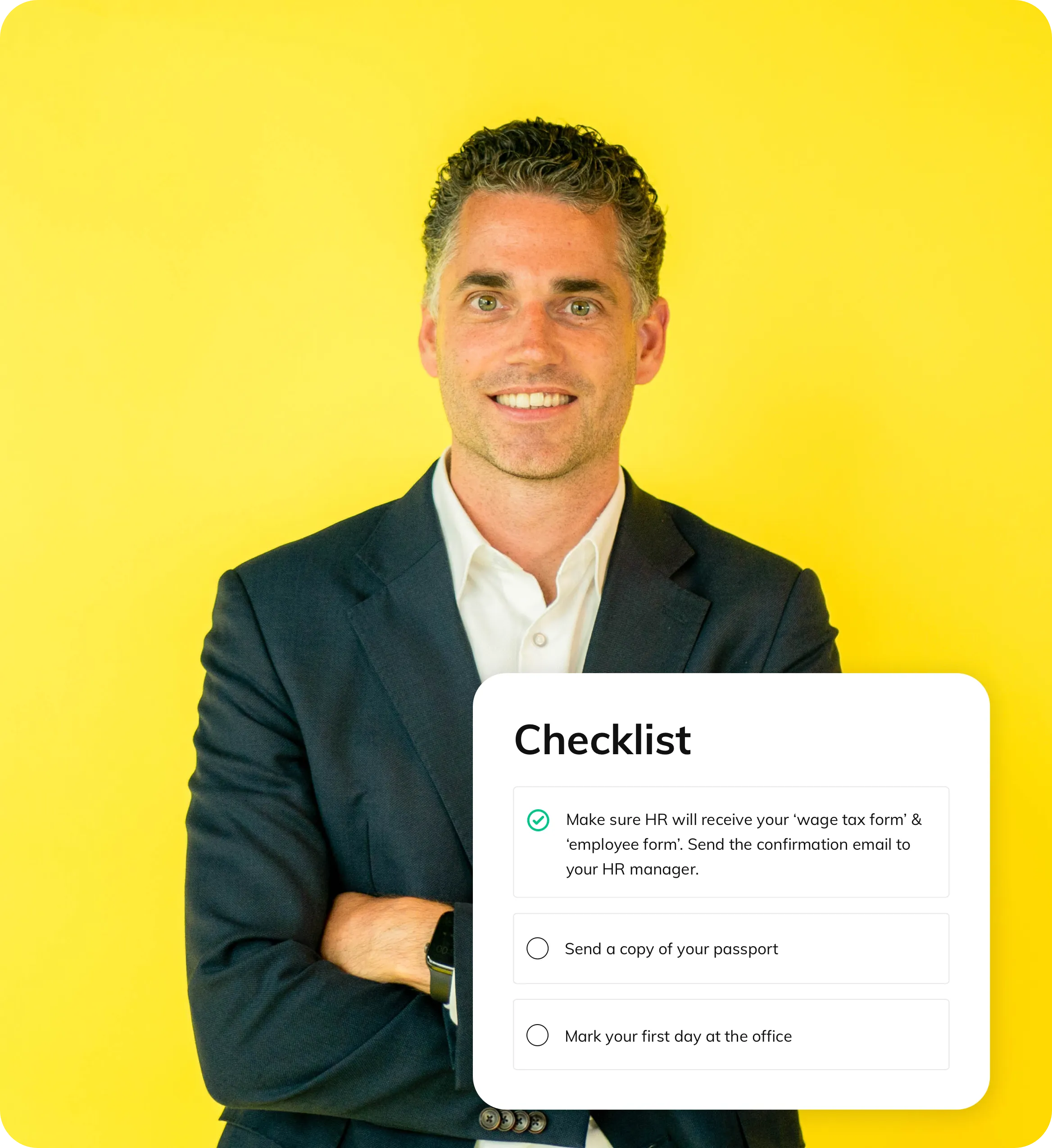 Integrations with Core HR systems
Collect and import data about every new hire and allow admins to coordinate a streamlined and repeatable onboarding program for all candidates.
Discover more
"HP and Appical successfully collaborated to develop a seamless integration of the HP Wayfinder mobile app with our Workday platform. This integration enables us to stay GDPR compliant, while giving our new hires the option to receive critical onboarding information that prepares them for Day 1 and sets them up on their journey for the first 90 days with HP."
Stacey Heiss
Employer Brand and Onboarding leader for HP, Inc.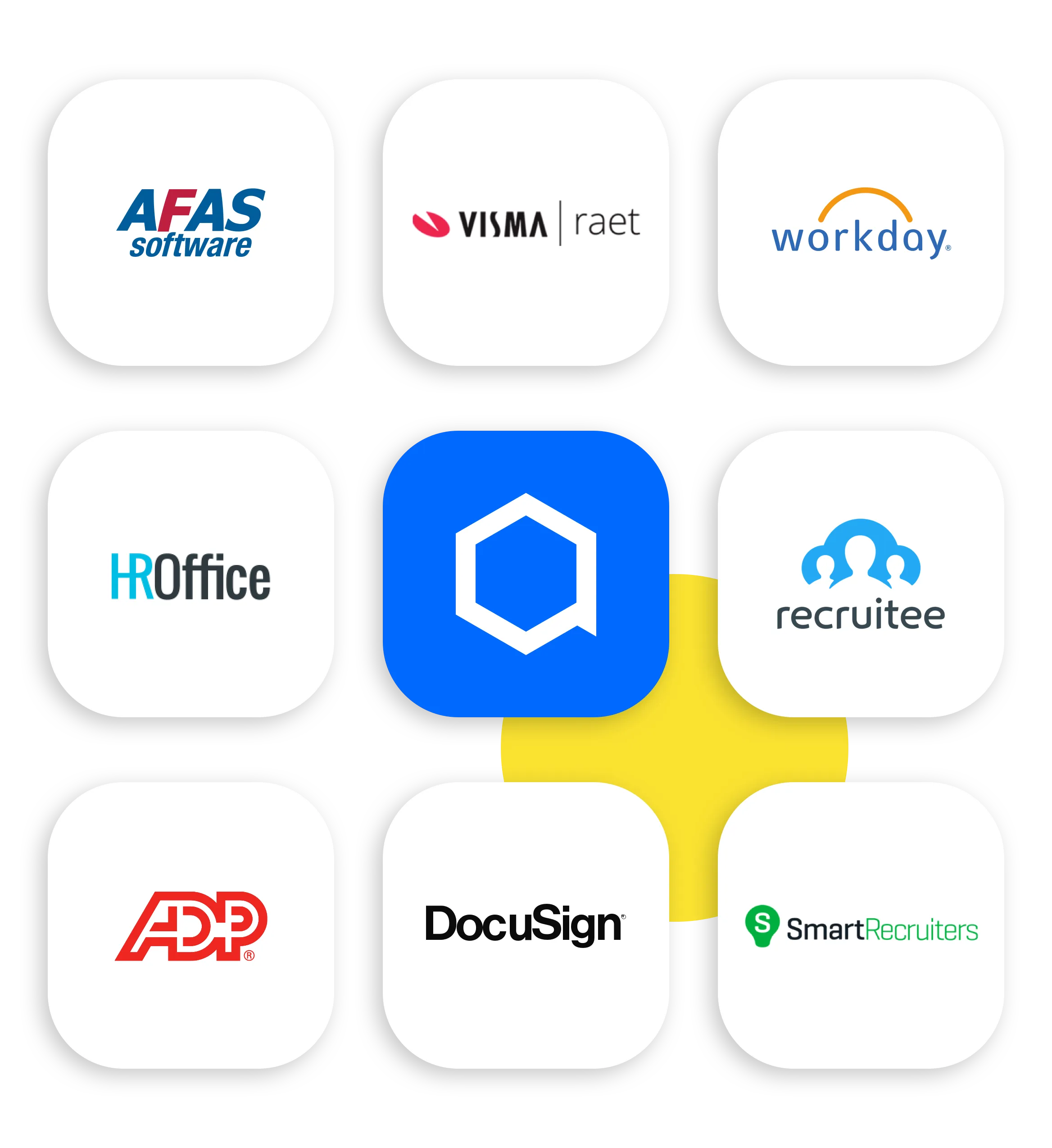 Getting new hires up to speed and productive
Automatically remind your new hires to complete tasks and sign necessary paperwork
Discover more
"I was really surprised when I found out that there is such an application for New Joiners. The information was very useful, even though by the time of the "first day" I tried to learn as much as possible about the organization."
Ciprian
Employee Allianz Trade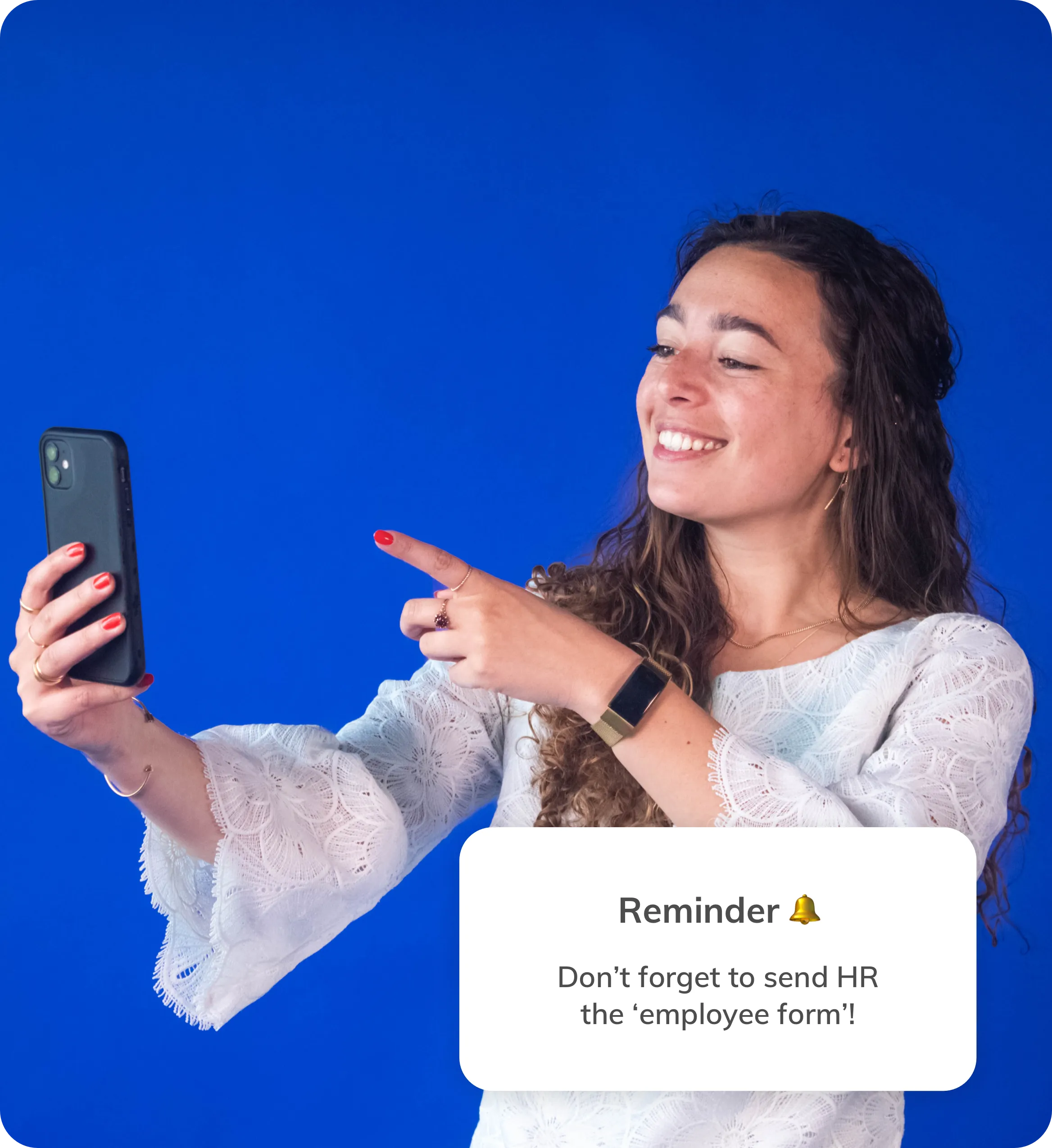 Give and receive feedback
Get great insights about your onboarding process through real-time feedback or through our messaging feature!
Discover more
"We started using the app for more and more things. It is no longer just limited to onboarding. For example, we will soon be using a survey to investigate how people are doing after the first weeks and where our points for improvement lie."
Jennifer van Valkenhoef
HR manager, Eurofins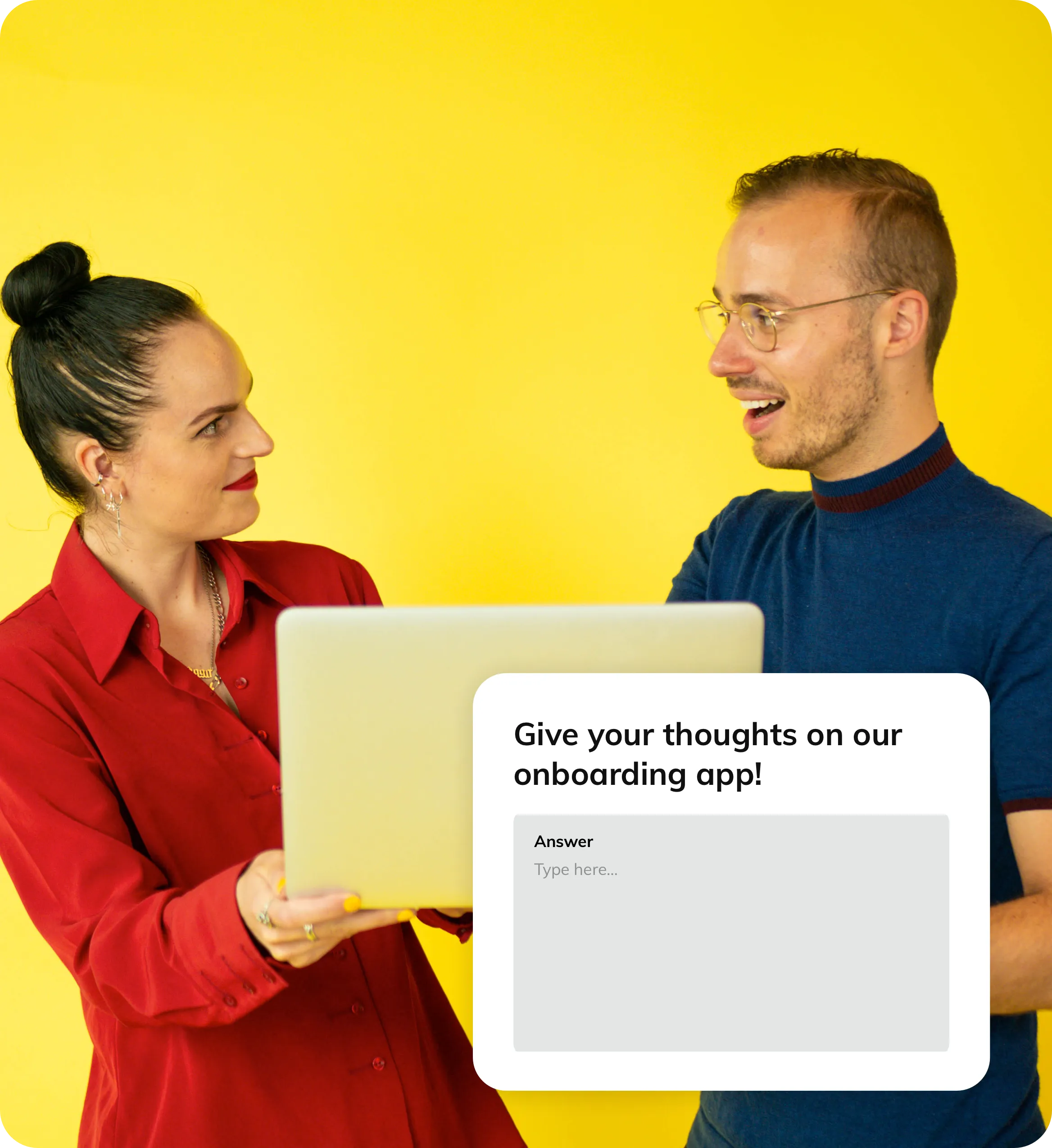 How to create a 30-60-90 day onboarding plan for your new hires
You can think of a 30-60-90 day plan as a new employees' North Star, guiding them in the right direction throughout the first three months on the job. It helps them maximize work output in the first 90 days of their new position aligned with company-driven goals.
Before we start... we added pre-boarding!
At Appical, we believe onboarding starts before the first day of work. Pre-boarding is a perfect time to prepare your new hire for the job and empowers building a connection and engagement between the new hire, your company, and its culture.
That's why we've added -30 days to the template.
Give an unforgettable and personal employee experience
Forget about the thick, old school 'new hire manual'. Make knowledge stick with interactive quizzes, videos and engaging content.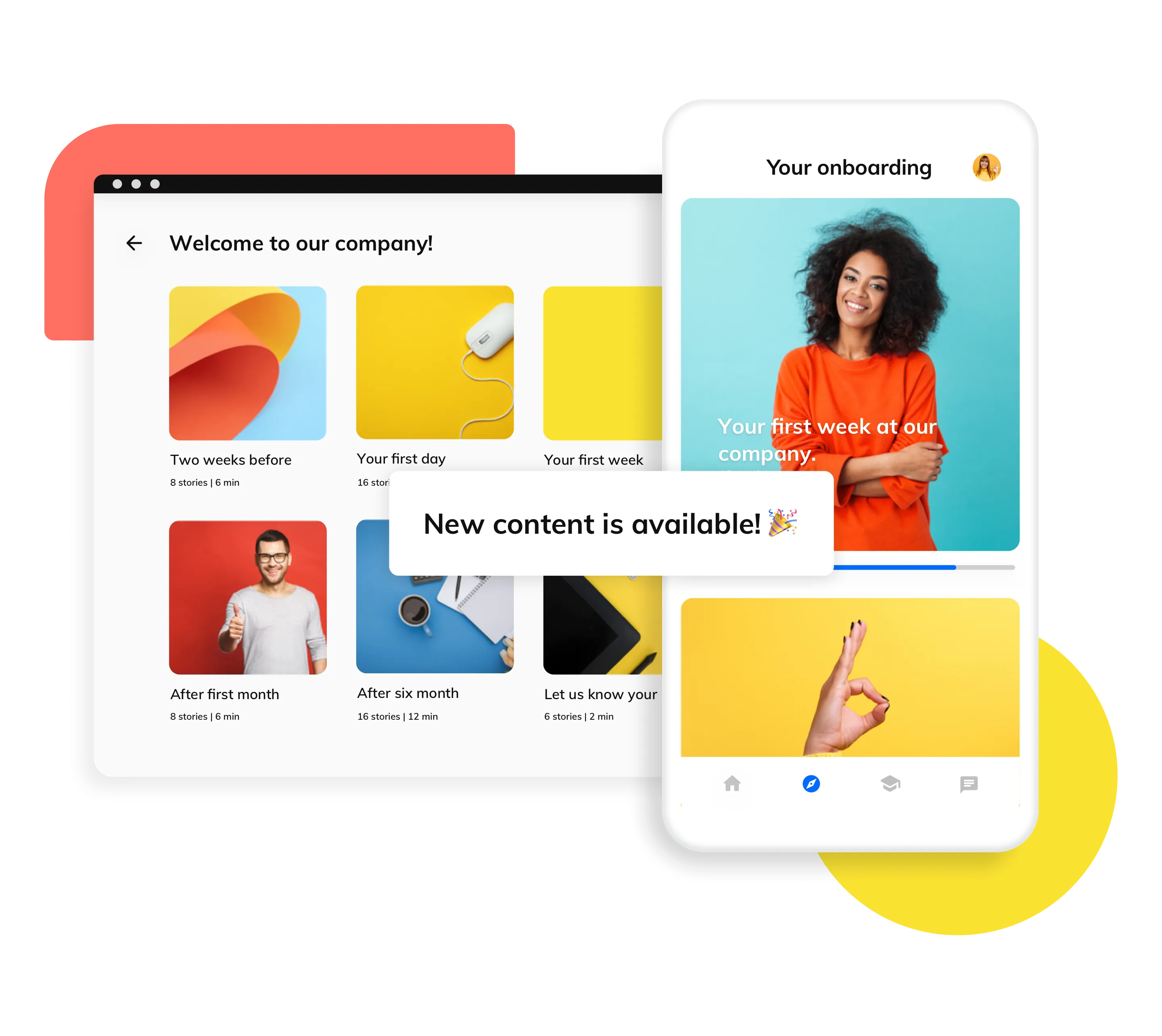 Monitor the process
Our platform allows you to assign managers or buddies to check new hires' progress, collect feedback from new hires, foster a warm welcome and nurture important connections!
Review

: Check progress and view performance instantly

Focus

: See who needs extra attention

Connect

: Touch base and engage even before their first day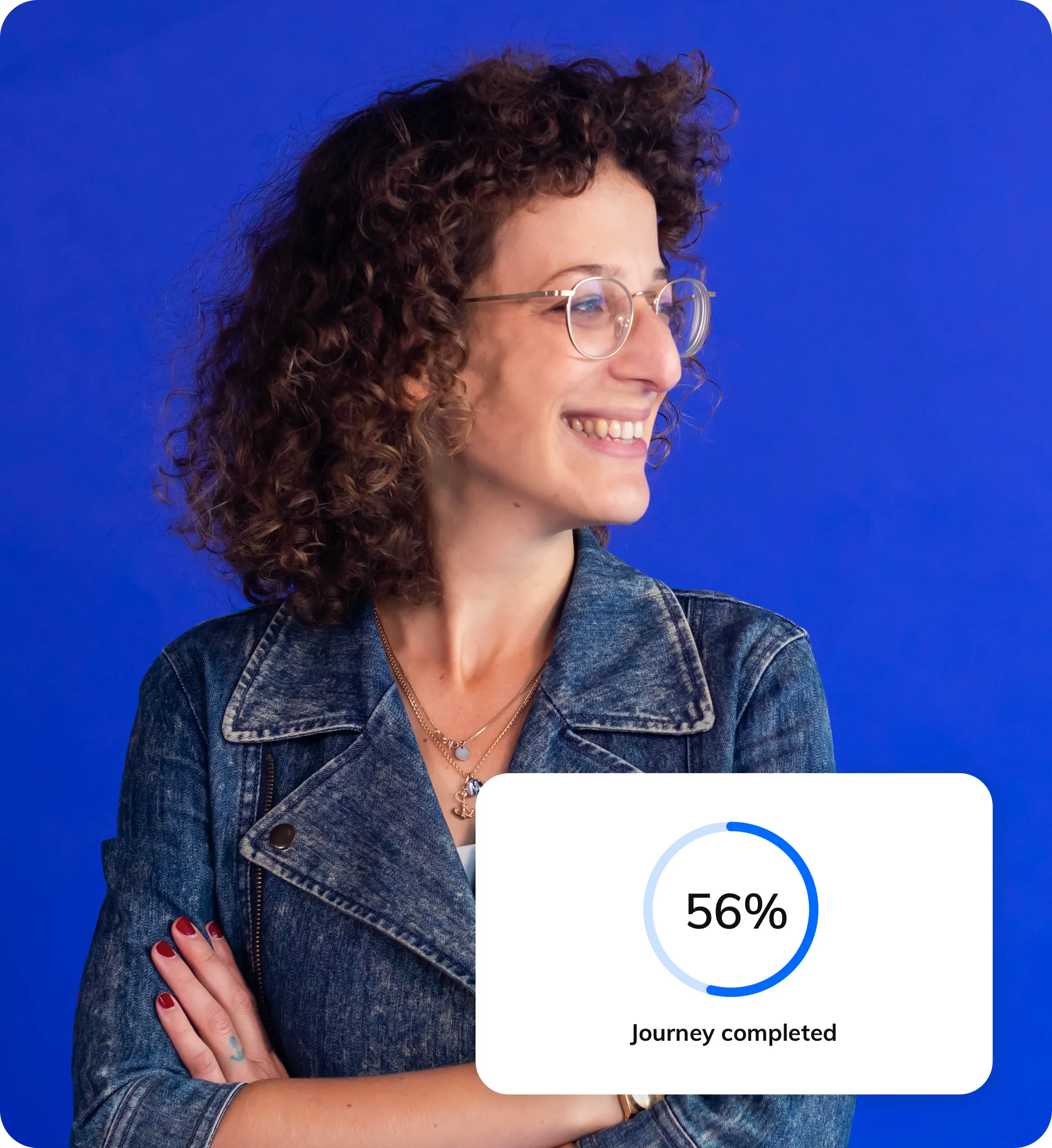 Discover our content!
Our content offers an overview of useful insights in relation to pre-boarding, onboarding and offboarding.
Go to our blog