Baker Tilly's onboarding experience!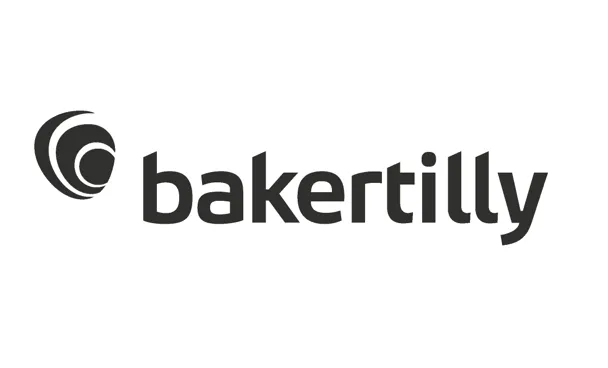 Result with Appical
"Continues improvement of our pre- & onboarding program."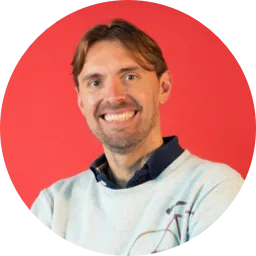 The onboarding app
We are very happy with Appical! Along with being so practical, it provides a warm welcome to the new employees. With the app we can distribute all the information across the organization, with an impact!
Together with Baker Tilly we created a preboarding and onboarding app that allows new employees to get to know each other in a structured way and provides a soft-landing at Baker Tilly. We believe all employees are different, and that requires an employee-centric approach. Talent and personal knowledge are key in turning an employee to an entrepreneur.
Personal pre- & onboarding.
At a global scale.
Our vision
A vision and a common goal. That's the first thing many companies share with new employees.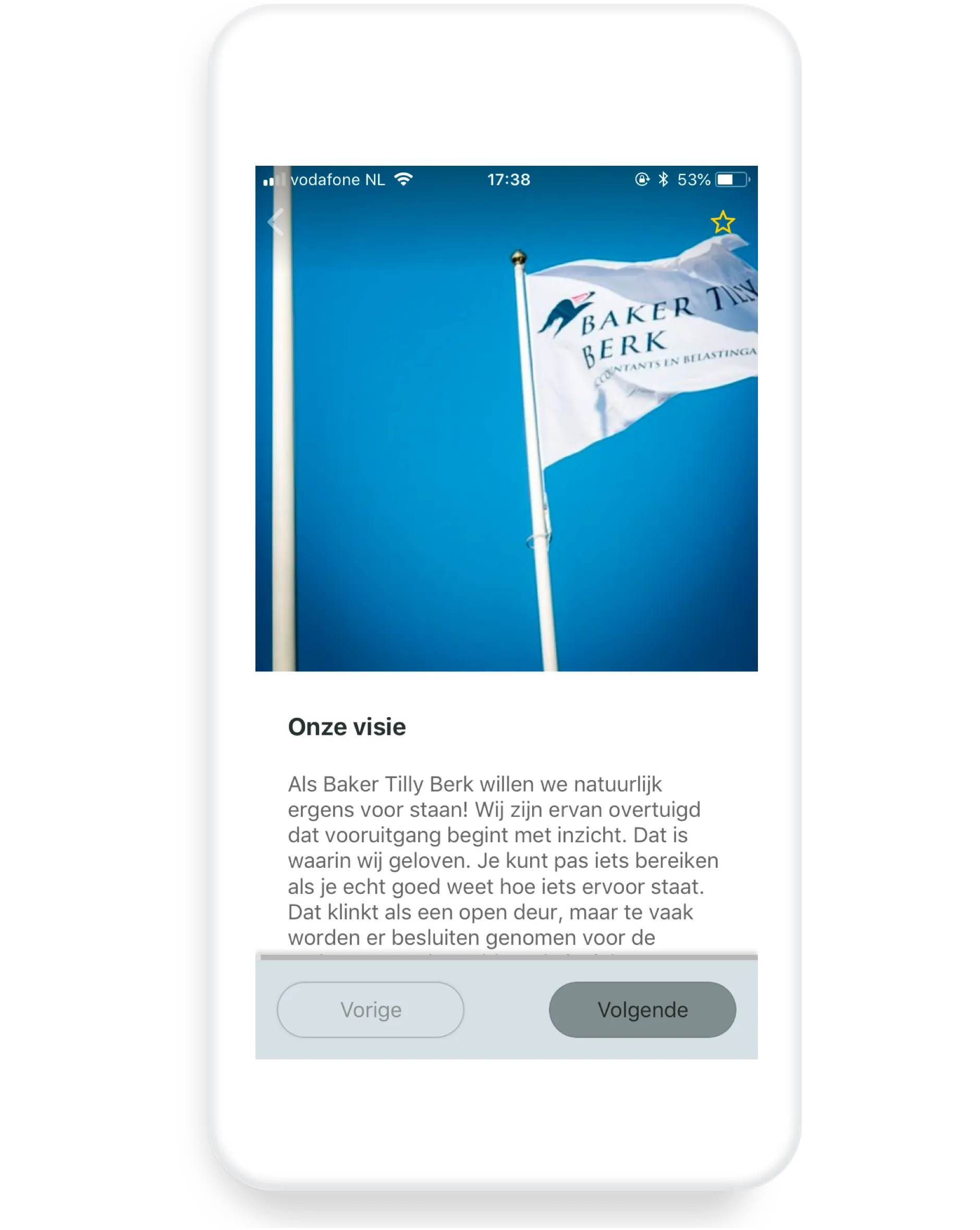 Pre- & Onboarding
The Baker Tilly app has two main chapters - 'pre boarding' and 'onboarding'. This way, there is no 'information overload', but content is shared gradually from the first log in up to the first working day.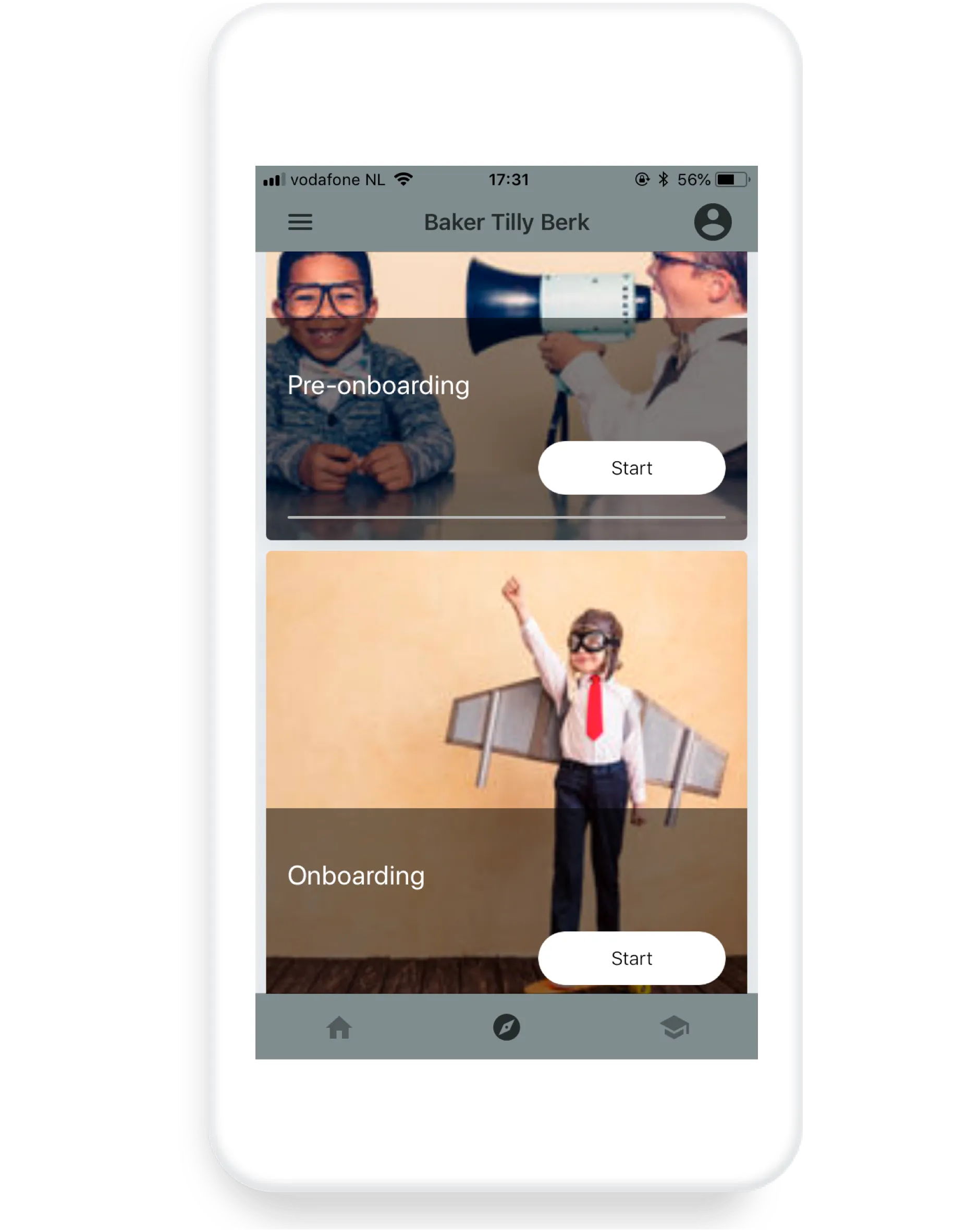 Introduction Days
Baker Tilly shows you a what a workday with us looks like - with a video!
Feedback - What do you think?
No feedback? No good content! We encourage new employees to rate and comment about the app.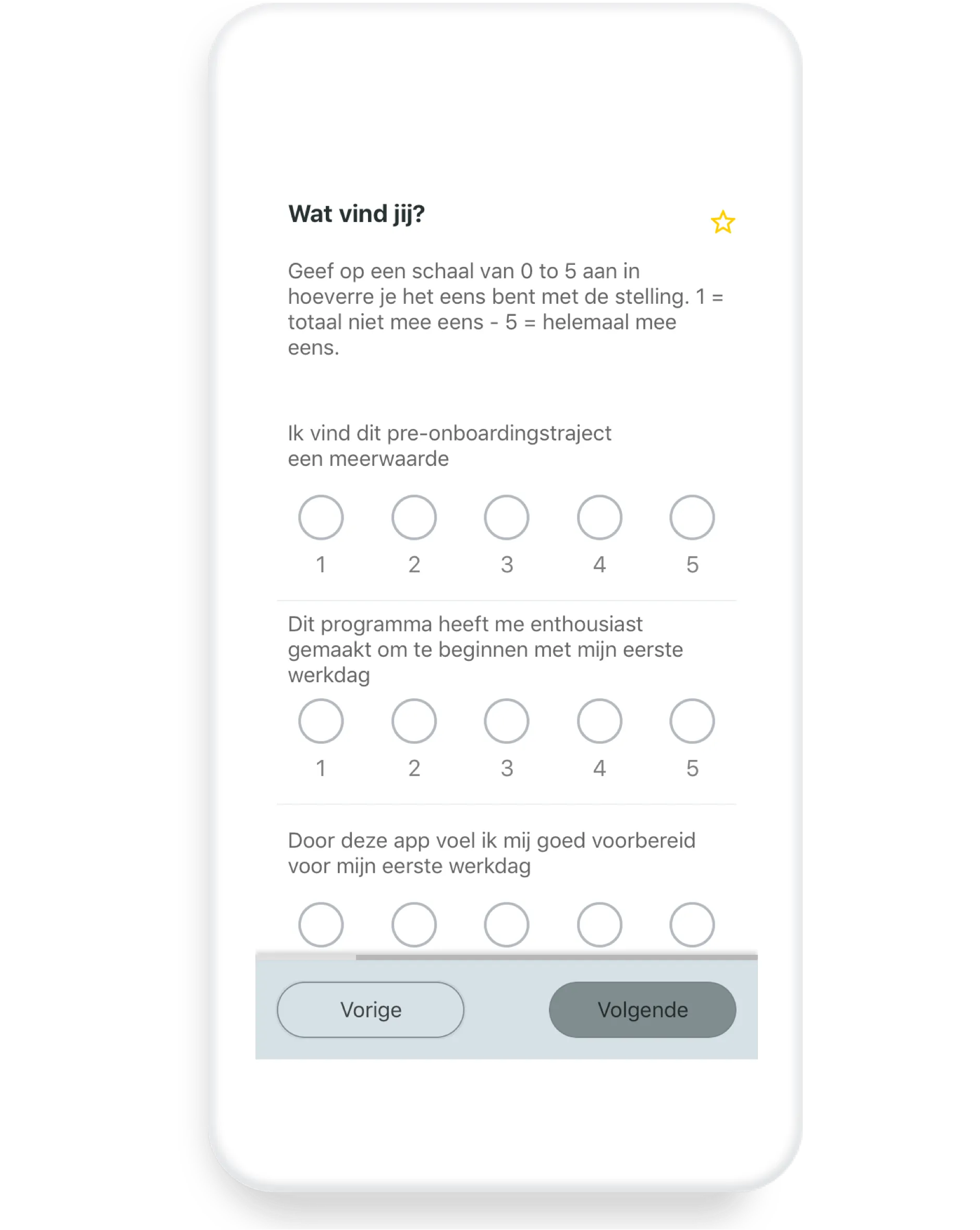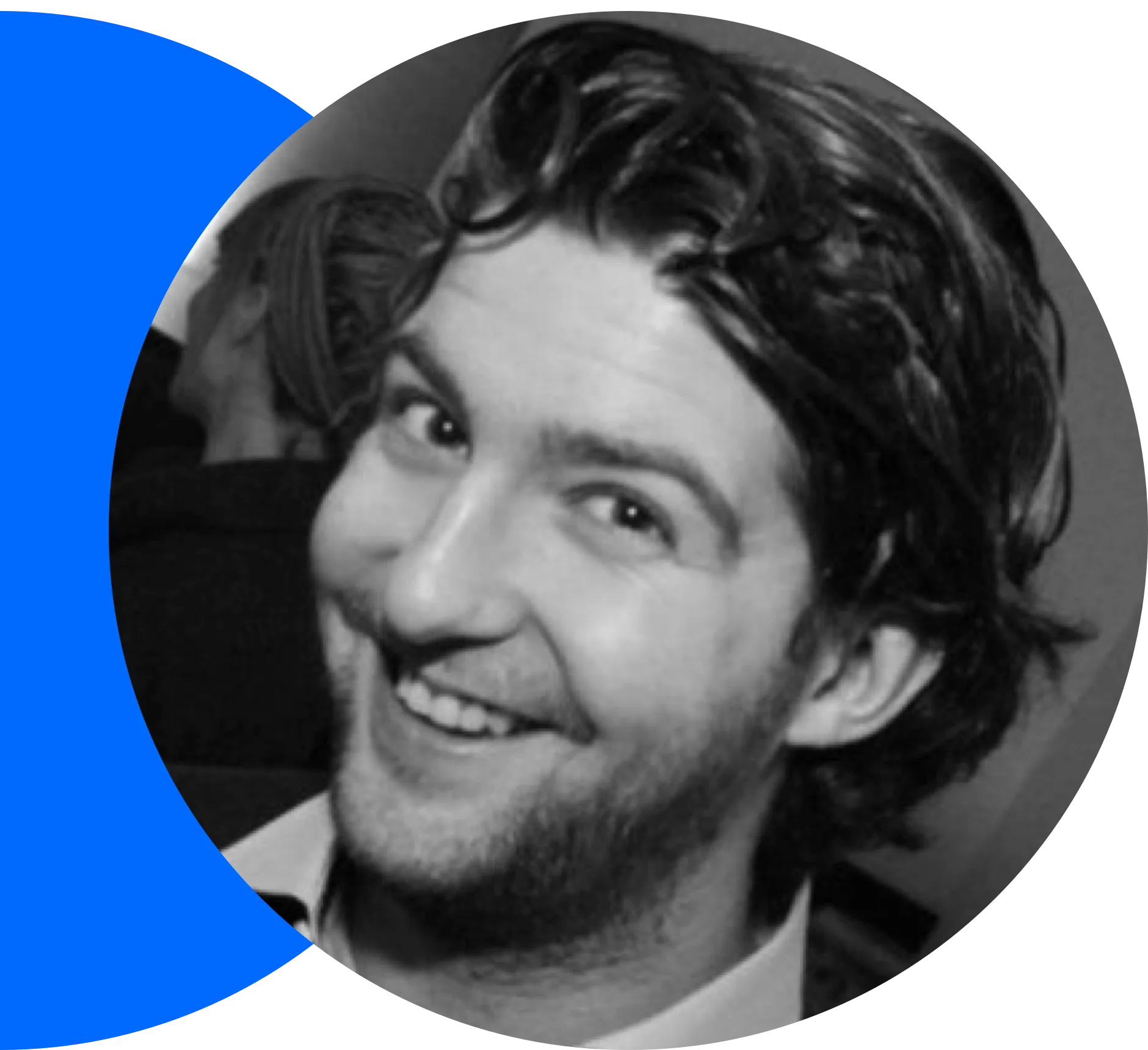 "Appical is a fantastic tool to make sure all new employees get to know each other as best as possible and help them 'land' in Baker Tilly smoothly and easily."
Bram van Bokhoven, Campus Recruiter at Baker Tilly
Advantages of the onboarding app
Involved and productive new employees from day 1.
With Appical step-by-step and playfully through the organization to become aware of culture and way of working.
With the app the onboarding process becomes more qualitative! A new employee gets a personalized pre- & onboarding and also provides quicker, better and more feedback.
About Baker Tilly
Baker Tilly is one of the top 10 accounting firms in the Netherlands and in the world!
Our core activities are accounting and tax advice and we specialize in corporate legal advice, IT advisory, corporate finance, interim financials, subsidy compliance and HR advice. Baker Tilly combines the advantages of a large international organization with the accessibility of regional branches. Choosing Baker Tilly means choosing wisdom and an entrepreneurial mentality.
More companies that
work with Appical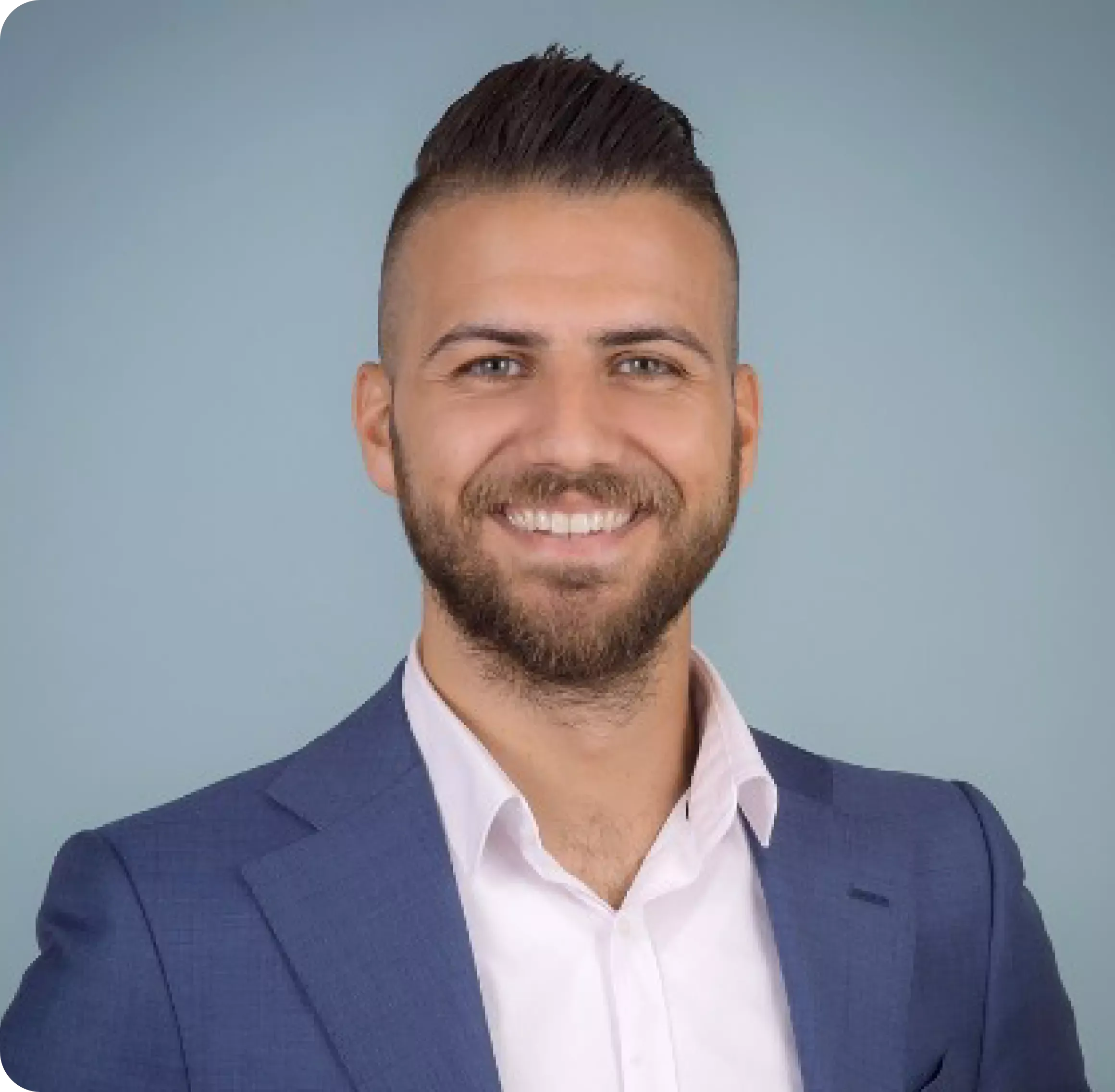 "The Appical platform builds trust among new hires due to a structured onboarding storyline. Therefore new hires rate our onboarding app with a 9.3."