Effortlessly maintain the way you work
Integrate Appical with the software solutions you already use and build the ideal tech environment tailored to your team.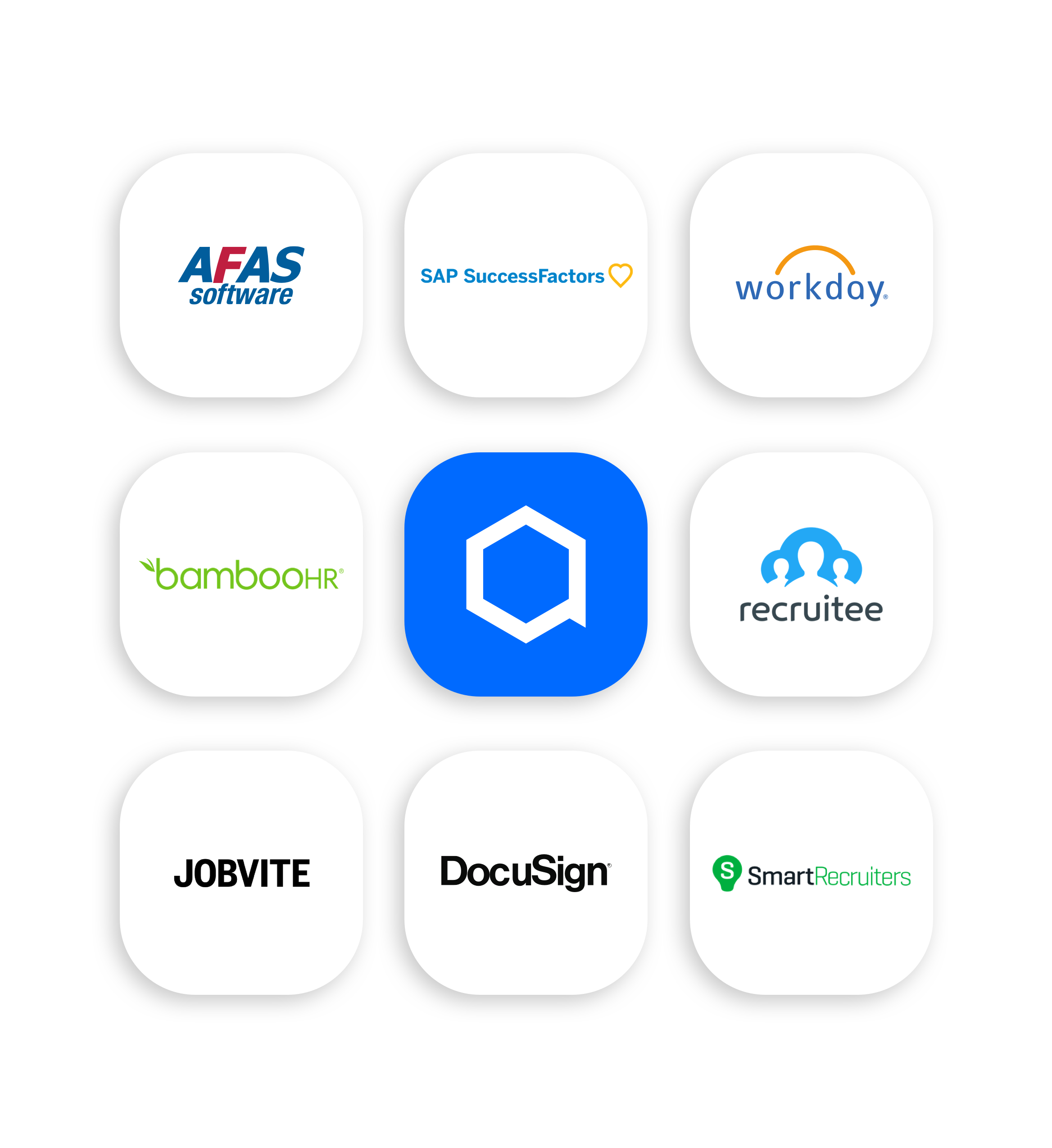 "We successfully connected our HP Wayfinder mobile app with our Workday platform. This integration enables us to stay GDPR compliant, while giving our new hires the option to receive critical onboarding information that prepares them for Day 1 and sets them up on their journey for the first 90 days with HP. "
Applicant Tracking Systems (ATS)
Digital Signing
DocuSign
DocuSign is the world's leading eSignature solution that allows its users to sign their documents from everywhere, at any time.
Learn more
Team communication
Beekeeper
A mobile platform for a mobile workforce. Communicate better. Coordinate faster. Get more done.
Learn more
Speakap
Your centralized, internal communication hub to connect, inform, and engage your dispersed workforce when it matters the most.
Learn more
Background checks
Validata
Make the right hiring decision with Validata's fast and efficient employment screening process.
Learn more
Single Sign On (SSO)
SAML 2.0
Simplify and streamline your employee onboarding process by integrating a single sign-on system, making it easier for you and your new hires to efficiently navigate between your ATS, HR core system and onboarding platform.
Provisioning of users
SCIM
Integrating a System for Cross-domain Identity Management (SCIM) allows users to completely control the user management of Appical with their SCIM module. Simply create, update, and delete users and all their information in the cloud.
Compliance
Mitratech
Fully automate the new-hire-I-9s and ensure 100% compliance for all remote hires with white-label notifications.
Learn more
Keep learning.
From best practices to industry insights, the Appical blog dives into the subjects we love most: from Pre/Onboarding over Reboarding to Offboarding. Employee empowerment starts here.
Read our blogs