Create outstanding onboarding journeys
Start delivering an interactive pre- & onboarding experience with Appical's industry-leading platform, whether it is remote, hybrid or on-site.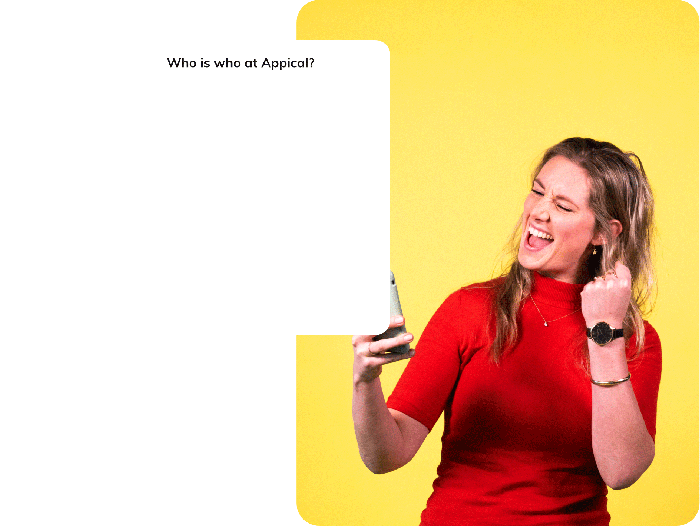 Start onboarding before day one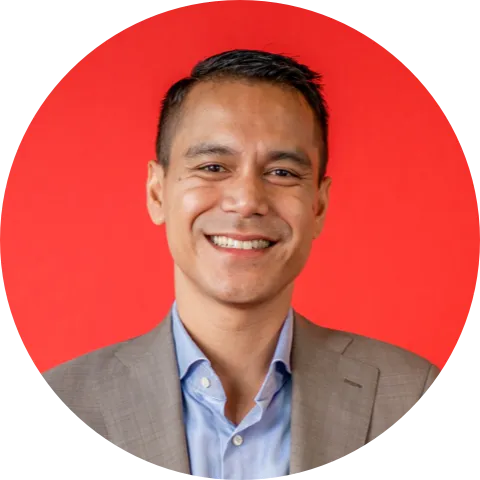 Eliminate first-day jitters and ensure new employees feel right at home at your company with a dedicated preboarding programme. New hires receive all the information they need to know about your organization and their first day at the (virtual) office. Set your new hires up for a successful and productive start.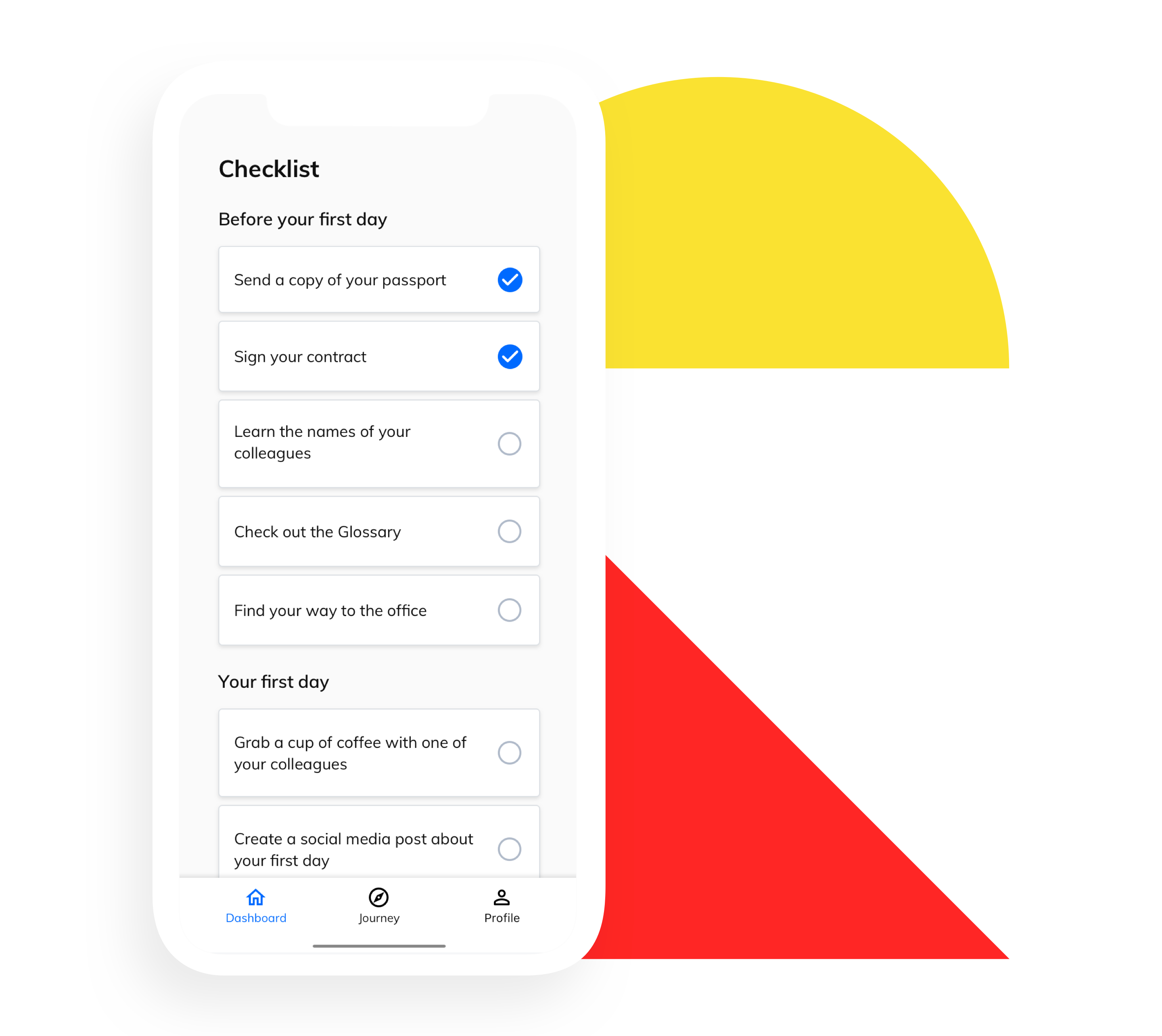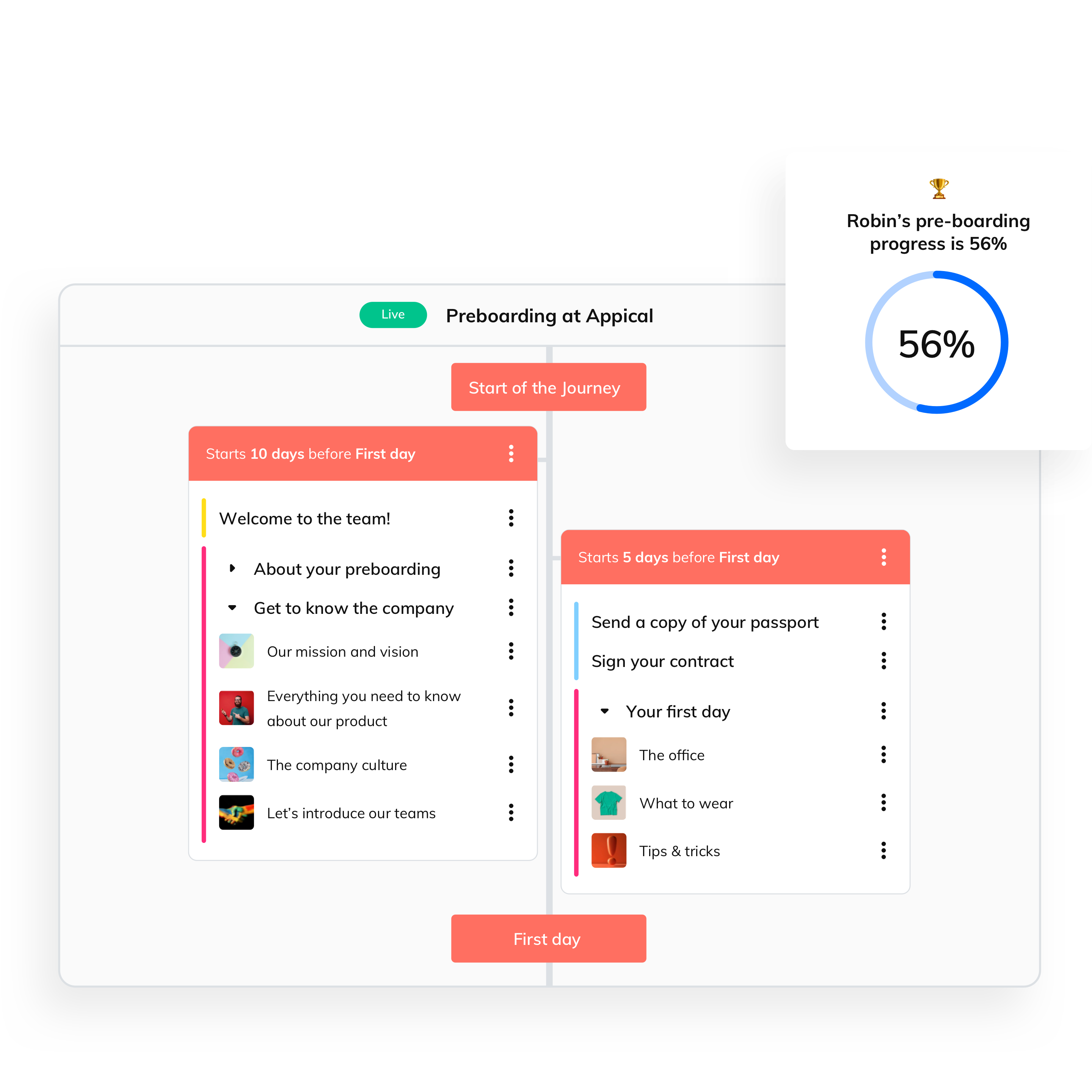 Increase productivity and retain talent
Set new hires up for success
By starting the experience in the preboarding phase, you allow new hires to reach their full potential quicker and build an emotional connection early in their employee journey.
Interactive and engaging content
Create appealing content without having to program. Make the information more engaging and easy to digest with games, interactive quizzes and videos. We also notify new hires when new content is available for them!
Create brand ambassadors
Transform your new employees into committed and enthusiastic ambassadors. Ensure they love their job and organization from the start. Happy employees will go the extra mile and will share their enthusiasm with others.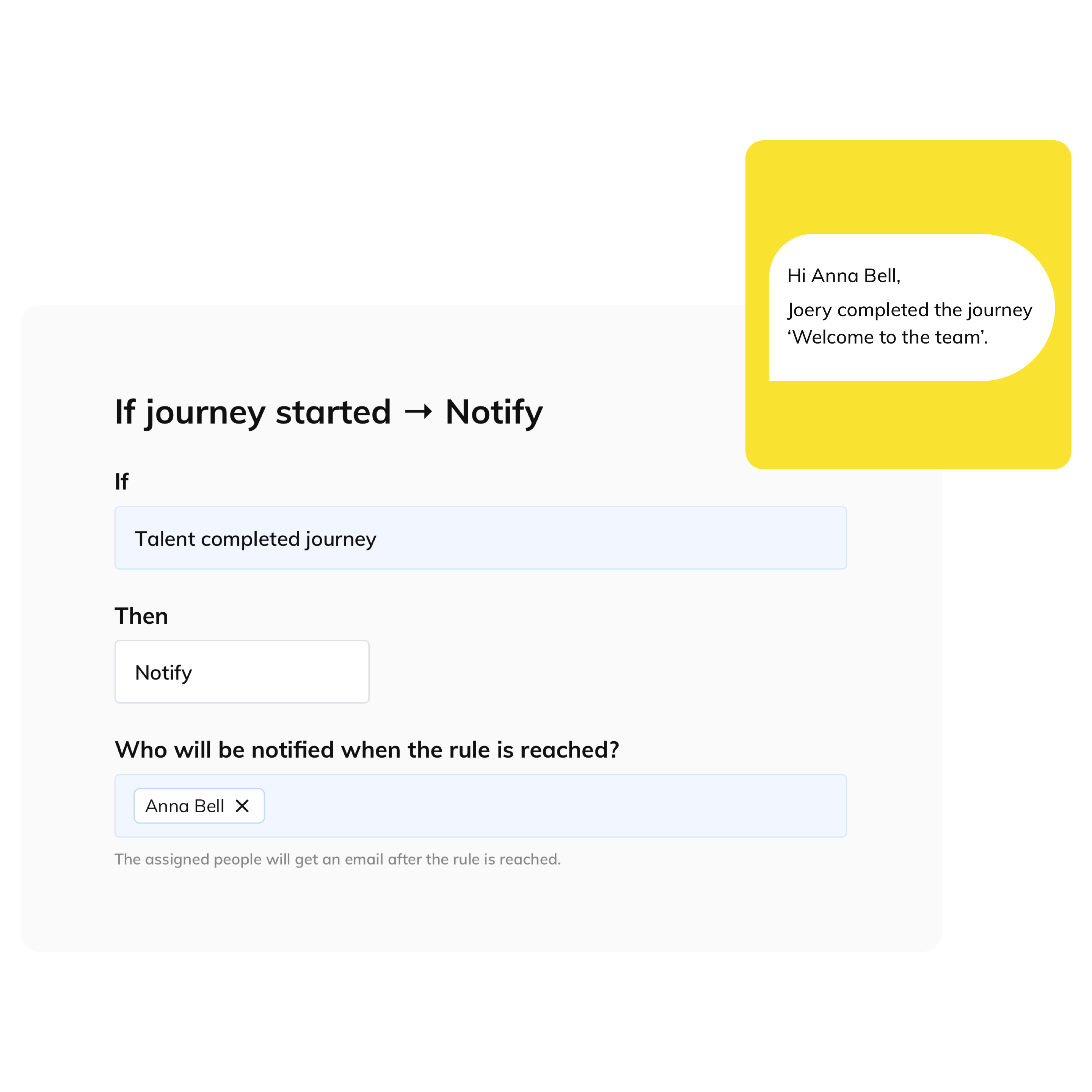 Save time and costs for your organization
Our virtual platform helps you to:
Automate your processes
Make sure every new hire has a great first day with an automated onboarding process, while you save time on repetitive administrative tasks.
Connect Appical to your HR-tools
No matter if it's ATS or core HR systems, effortlessly maintain the way you work by connecting and synchronizing Appical to the software solutions you already use.
Monitor the results
Our digital platform gives you all the information you need to follow the progress and results of new employees at a glance. Via the dashboards you can manage and improve your digital onboarding program.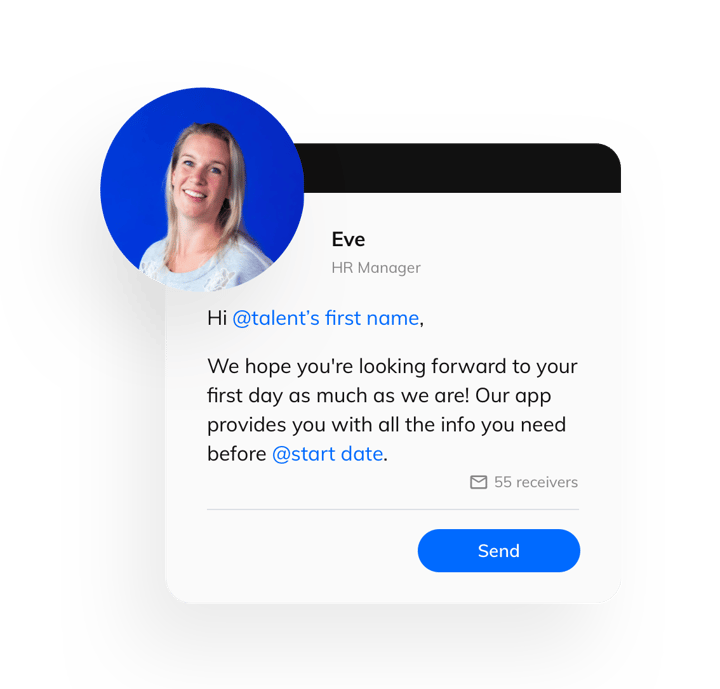 Scale your onboarding process
Without losing the personal touch.
Create personal journeys
Build a scalable - yet personal - onboarding process. Make sure each new hire receives the information that is relevant to them, depending on their location, department or specific role.
Involve stakeholders
Onboarding is teamwork. Our tools simplify the preparation process for all stakeholders involved to ensure an on-time and pleasant onboarding experience for each new hire.
Keep your data safe
The safety and privacy of your data is our highest priority. We transfer and store your data via advanced encryption standards and are ISO 27001 certified.
We help you build a new hire's journey in 4 steps
Start with a design workshop
Create empowered employees!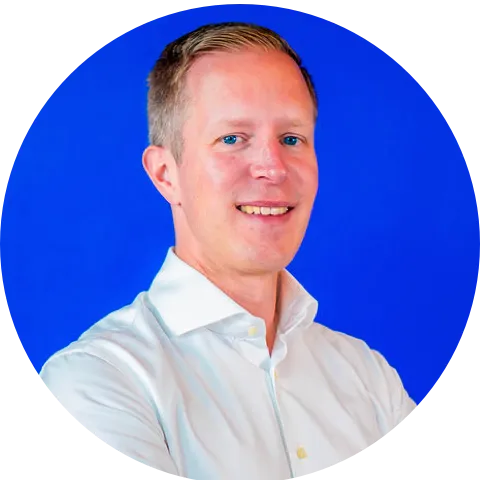 What is the dress code? Where can I park my car? And should I bring lunch? Starting a new job is exciting, but also nerve-wracking. Ease your new hires' nerves by providing information on forehand so they already know the company and are still as enthusiastic as when the contract was signed.