Many companies claim that they understand the value of efficiency, but few are actually taking the necessary steps towards improving how productive their workflows are. Making sure that you are doing what you can to help operations run smoothly is crucial, and as with most businesses, Human Resources is the epicenter for decision-making. If HR can run efficiently, it ensures a solid base and allows for building blocks to be added to eventually reach the businesses' long-term goals.
If you are an HR manager looking for ways to better your employer, take a look at these 5 technologies before getting started.

1. Virtual Interview Technology
Phone interviews are the norm for all first-round interviews of new potential candidates, as they allow you to get a better understanding of the background and knowledge-base of the individual. A face-to-face meeting is typically the next step, but depending on location, that could mean that the candidate might have to travel long distances or even require them to fly out to the office, which would be a waste of time and resources.
Virtual interview technology has seen a rise in popularity in recent years due to its ability to streamline the hiring process and remove a lot of the expensive or time-consuming aspects. There are two main types of video interviews, the pre-recorded and live.
Pre-recorded consists of job applicants recording videos of themselves answering interview-style questions provided to them. This has the benefit of being very simple to do and can be replicated for any number of candidates in a short period of time. However, it loses the personal touch of the face-to-face interview.
Live interviews are as described, live and through video. They allow you to get a more personal feel for the candidate in real-time, and during this full-length conversation, you can get a better sense of their motivations and overall character. These, however, can be difficult to complete at a large scale as they are more time consuming, but still faster than pre-virtual interview technology.
2. Automation Software
Human Resources has always been focused on the people, not the day-to-day operations of a business. Although many tasks in HR can be tedious and mind-numbing at times, there are ways to streamline them. One of the best ways to improve HR workflows is simply automating these menial queries altogether. Robotic Process Automation is a great way to reduce your error rate and streamline your candidate screening.
HR revolves around a large amount of information and data collection. Trying to navigate multiple software platforms to file or find what you need can be time-consuming and lead to mistakes. By utilizing RPA's advanced capabilities, however, you can remove the human error aspect, and focus on working as efficiently as possible on more hands-on projects.
Automating all the follow-up emails, background checks, and even resume reviewing will let you focus your attention on your current employees and meeting with the best candidates.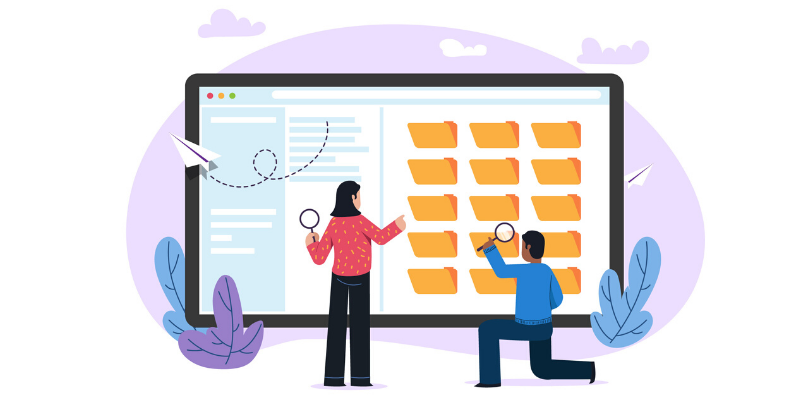 3. HR Data Storage
Data storage and management are crucial in HR departments due to both the quantity and sensitivity of employee information. Being able to store large amounts of data safely can be critical to the business's success.
Learning from previously hiring classes with what did and didn't work, and what can be improved upon in terms of the hiring process can help save you time in the future. Harnessing the data and using it for predictive analysis will allow you to gain more information about your employees, and improve their efficiency or potentially solve HR issues before they even arise.
4. Employee Wellness Programs
Investing in your employees is key, as they are the foundation for every successful company. The more support that you can give them will pay dividends in the long run. Making sure that you have a culture that supports not only physical but mental wellness is important to both your employees and the efficiency of your business, as happy employees will result in reduced turnover rates.
SpringHealth is an online service that employers can use in order to help give their staff access to all the information that they need regarding mental health. From early detection to help them find the right treatment, SpringHealth can help encourage those team members who might not have the courage to speak up to find and obtain the resources they need.
Investing in the health of your employees is not only the right thing to do but shows that you care about their well-being. Studies have shown that positive work cultures are more efficient than others, and creating this for your fellow employees will help improve workflows and reduce turnover.
5. Employee Onboarding Programs
Once you've hired an employee, making sure that they get up to speed as quickly as possible is the next goal. An employee who feels uncomfortable or unsure of where they fit into a corporate structure will never be as productive as one who gels quickly. Using a designated onboarding platform such as Appical can help to ensure that all your employees are on the same page, and help reduce the time to proficiency at their jobs.
Appical lets you track and guide your employee through the different stages of the onboarding process: Pre-boarding, Onboarding, and Off-boarding, giving both you and your employee piece-of-mind. Through the stages, your staff will get involved faster, train with informational games and videos, and give helpful feedback and insights to maintain a good relationship with the company. Helping new hires become engaged will make adapting to their day-to-day responsibilities a breeze.
Conclusion
Implementing a variety of these technologies can help your business increase its capabilities in several different areas. Cut costs and time with virtual interviews, and reduce error and focus more on what matters through robotic process automation. Harness the power of data through proper storage and usage, and make sure your employees are comfortable and healthy by providing them the support they need. During the onboarding process, use a program such as Appical to give them the best experience possible, and help them assimilate into the company quickly and efficiently.