Many companies majorly underestimate the value of a solid onboarding program. To be clear: 22% of companies have no formal onboarding program at all, while 49% only have a partially successful process. Without an onboarding program, new employees aren't reaching productivity levels fast enough, feel stressed, don't feel a connection to their team members and generally feel disengaged. Onboarding increases employee engagement and helps you getting newbies up to speed much more quickly. And we have the stats to prove it! In this blog, we cover 9 mind-blowing statistics to convince you why good onboarding matters.
1. New hires are more likely to stay at your company when you onboard them well
We don't need to tell you that hiring is quite the money slurper in most organisations. Think recruitment costs, costs for employer branding, time-consuming interviews and fees for relocating. Such a waste when all this time and money you've spent hiring someone is for nothing. It is indisputable that up to 90% of new hires decide whether they stay or go within the first six months. 33% of them are actively looking for a new job. (This percentage is higher among millennials). When employees finish a structured onboarding program, 58% of them are more likely to find themselves working at your company three years from now.
2. Employees who feel valued and empowered in their onboarding are way more productive
A good onboarding program makes your new hire feel they are ready to shine in their new role. With successful onboarding, new hires are able to connect the dots and feel fully integrated within the company. Without onboarding, reaching productivity takes around eight to twelve months (depending on the job role). Companies report 54% greater productivity from new hires with successful onboarding. Losing time while getting employees productive can result in a loss of revenue varying from 1% to 2.5%. Shockingly: the US and the UK together spend over $35 billion annually on 'unproductive' employees.
3. Longer onboarding programs deliver better results
At Appical we find that most companies with longer onboarding programs are often the most successful. (We're not alone in this, SHRM wrote a fascinating article about this subject)
As you read earlier, 90% of new hires decide whether they stay or go within the first six months. New employees need to receive confirmation that they made a good decision. This is where onboarding and continuous learning makes people feel at comfortable in their new role.
4. A good onboarding experience boosts both your internal and external brand experience
You could drop your efforts after the new hire signs their contract. However, when crafting a great candidate experience, you have to make sure candidates buy into the culture, mission, vision and company values. Seize the moment to turn new hires into true brand ambassadors. The pre-boarding phase is ideal for that. Appical customers report greater engagement and interaction of new hires after giving them a robust pre-boarding experience. After all, Your employees are your most influential brand ambassadors. They interact with clients and have coffee with friends where they talk about their job and the company. Onboarding improves employee ROI but the real benefit of engaged employees goes beyond onboarding or productivity.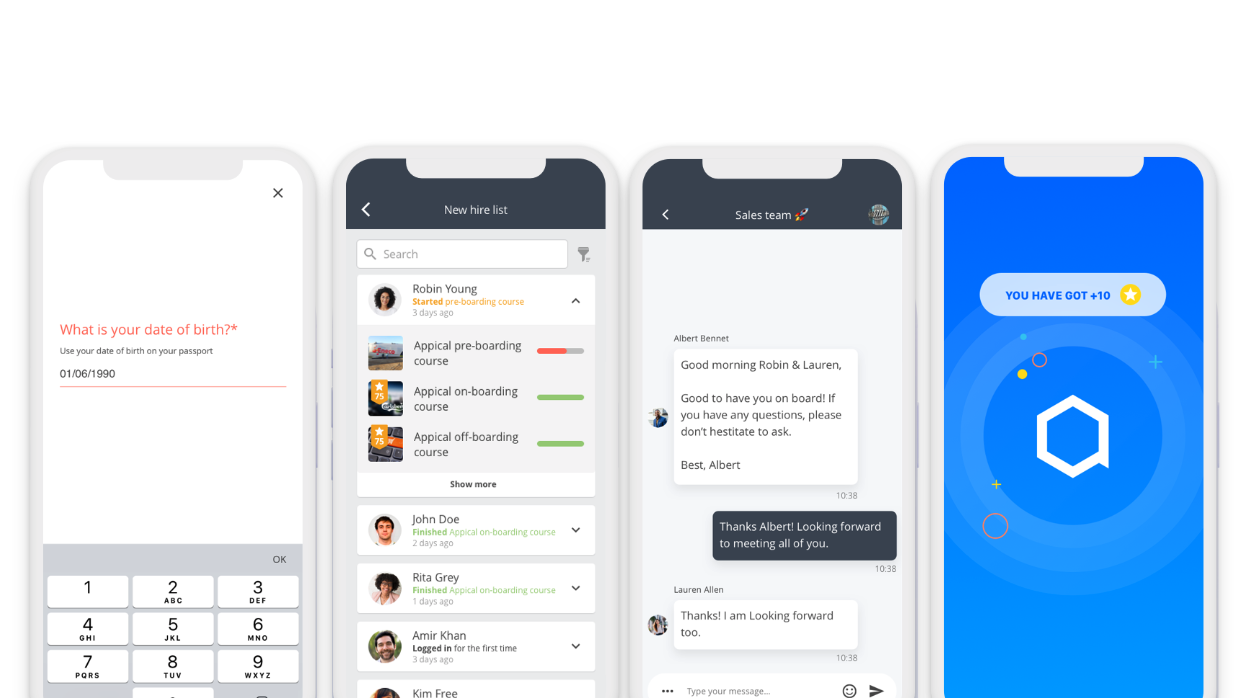 5. Good onboarding helps decrease attrition
The onboarding process is critical. A 2013 study by the Boston Consulting Group looked at 22 HR processes and found onboarding and retention to have the second-highest influence on business success. Their report concluded, "As abundant case experience shows, a systematic new hire onboarding process not only increases productivity but also leads to a reduction in 'regretted attrition' – the loss of employees that the company wants to retain – in the first and second years of employment."
The concept of 'regretted attrition' is an interesting one. An effective and successful recruitment function requires a significant investment in both finance and time. To have that wasted when new employees leave quickly can create pressures elsewhere in the organisation, as well as damaging morale. The upheaval of people starting and leaving swiftly can also lead to immediate team members finding their routines disrupted.
6. The average employer spends around $4,000 and 24 days to hire a new employee



Cost-per-hire is arguably the most important metric for talent analytics. When you know your cost-per-hire, you can better determine where to invest your recruiting dollars. These strategic recruiting decisions can potentially save your company money and attract better candidates. There are a lot of different ways to calculate it, Glassdoor helps a bit in this blog.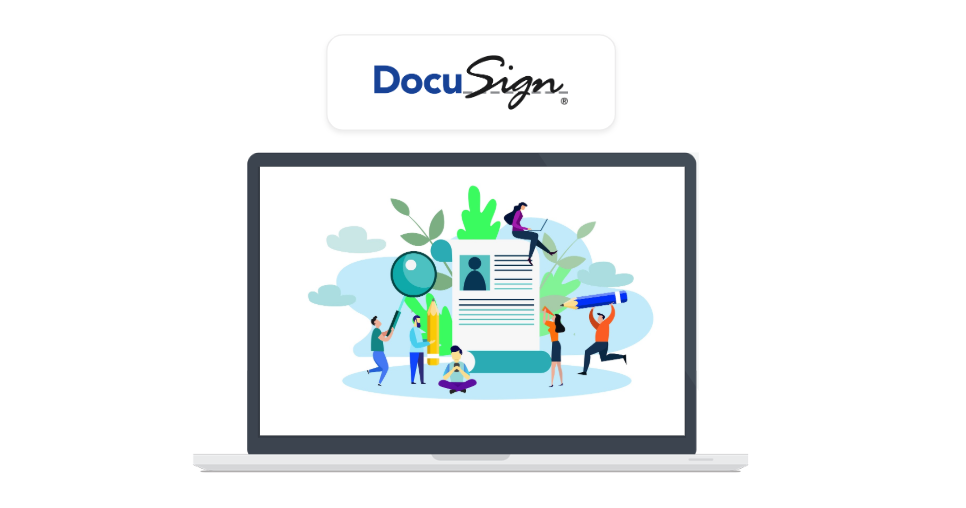 So if you've invested so much time and money in the hiring process, why would you wait until their first day to onboard them? You can craft an inspiring and seamless experience, starting at the offer stage (pre-contract) as (soon to be) employees are shaping their impressions of your company when they receive an invitation for their job interview. Make your talent pool familiar with the culture, show them their soon-to-be workplace and introduce them to their new colleagues. A major time-saver: By using the Appical platform your new hires don't even have to leave the onboarding app for signing their contract. We use a DocuSign integration to provide the new hire with a seamless experience and less paperwork.
7. Onboarding affects both productivity and morale
There are many reasons why the early months of employment are a much-researched period. No business wants people starting and leaving quickly, especially when the existing staff find their routines disrupted and can quickly become disengaged if they are covering extra work. The costs associated with recruiting a new position are high.The investment of both time and money is exposed during this period, meaning delays in getting them settled and productive can be expensive. Overall productivity and morale are affected and managers find their time diverted away from strategic planning.
Understanding the early part of the employment cycle is essential. The main reason new hires leave within the first few months is that the role they are doing isn't what they anticipated during the hiring process. A recent study from Egon Zehnder amongst new hires found 70% saying their biggest stumbling block was a lack of understanding of the norms and practices of how the organization worked, and 65% failing to fit with company culture. A slightly smaller number leave because they don't get along with their boss and a similar amount from sensing a lack of career advancement in their role.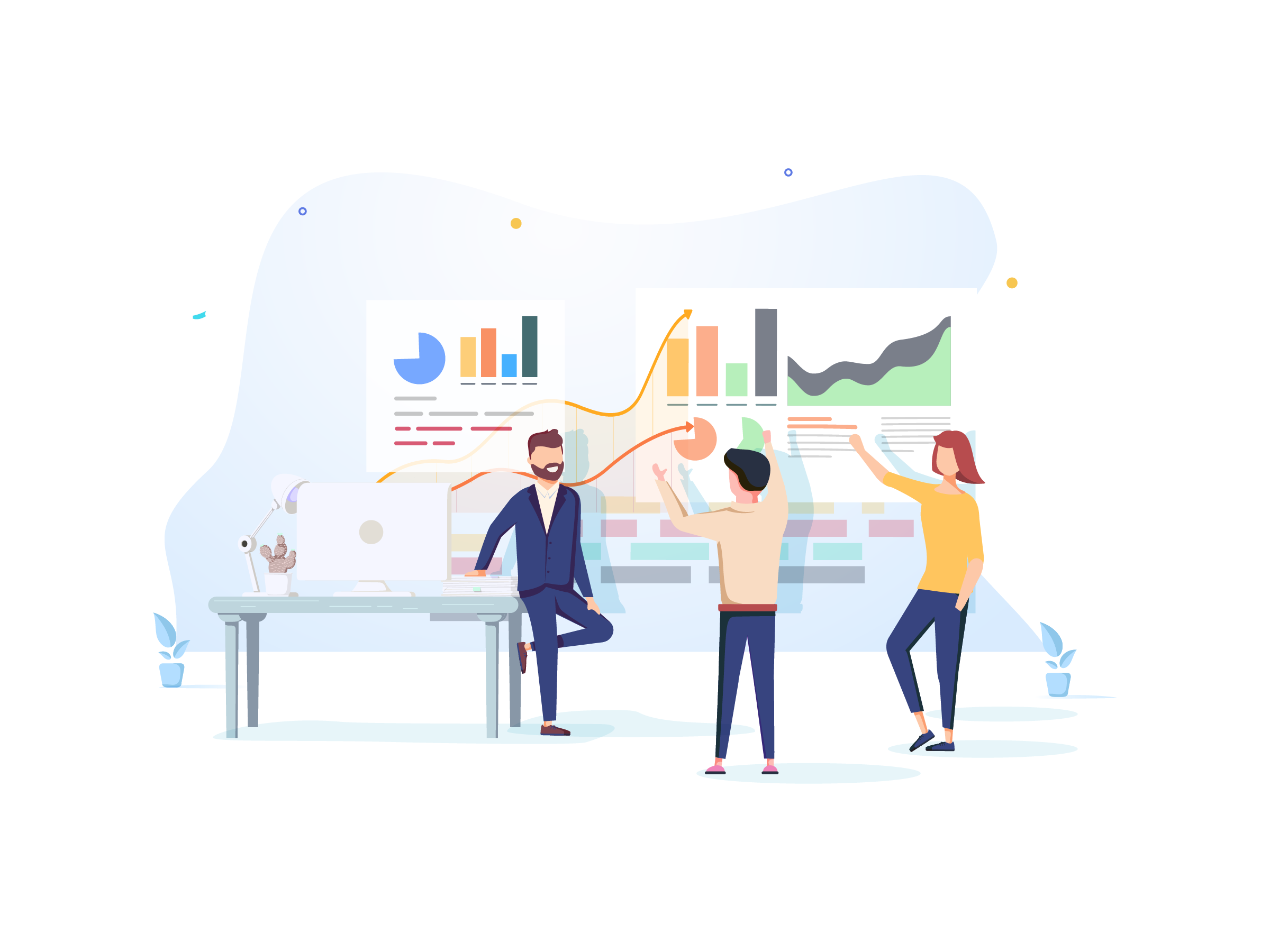 8. 87% say buddy programs boost new hire proficiency
According to HCI, 87 per cent of organisations that work with a buddy during onboarding say it's highly effective for engagement as well as in bringing new hires up to speed.
While a buddy program is considered effective, fewer than half of organisations include it in their onboarding. A buddy program is relatively easy to implement and often takes little work. Within the Appical platform we use a feature called the Manager Toolkit to create manager or buddy roles during the onboarding experience.
Match an employee who knows the drill with a newbie and make sure they check in once a week during the first month and at least two times a month after that to ensure a good acclimatisation process. They could show them great bars for craft beers, where to get the best coffee or where to go for a healthy and quick lunch. More importantly though, they will show them 'the way you do things around here' and are the number one go-to point for all the questions.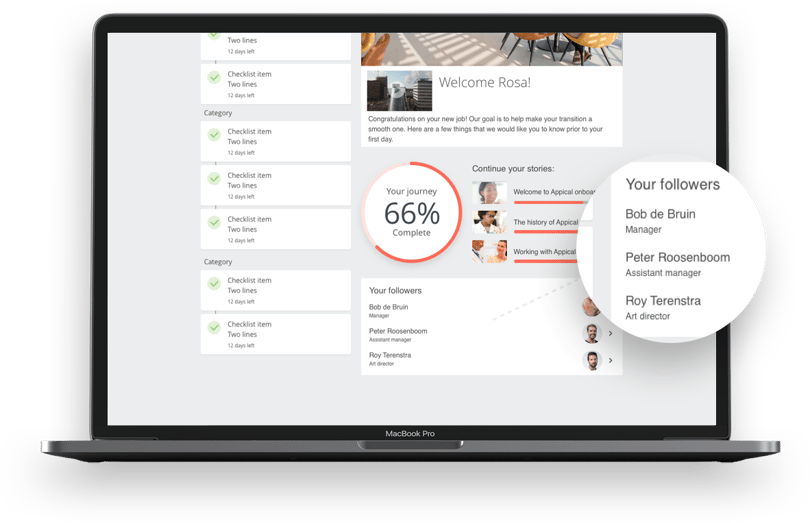 9. Cross-boarding might be even more critical than new hire onboarding
HCI states, '81% of organisations agree that onboarding hires internally is equally crucial as onboarding external ones'. However, only 27% of organisations report that they use onboarding employees who are promoted or moved to another position. A huge benefit is that internal hires won't need company-specific information or have to be immersed in the company's mission, vision and values but they will definitely benefit from social activities to get to know their new team members, manager and receive other role-specific information.
If you have any onboarding-related questions, or if there is anything else wandering your mind, please drop us a line. We're always happy to help out!