Introducing, Online Marketeer - Rosie de Haan
A blog about my first month ... where do I start? Perhaps given the fact that at Appical your first month isn't really your first month. It starts earlier, of course, Appical's product is an onboarding app! Before my first day at work I received a checklist (via their onboarding app) with tasks, it almost frightened me. Luckily, the tasks are 'meet up with your new team' and 'join us for a Wednesday afternoon office drink'. The best part of our own app? The customer cases, how cool is the onboarding app from Hunkemöller!? Check it out on YouTube.
First day at work

My first day at work started really nice. I found a card on my desk with the message 'All you need is confetti'. Then I had a coffee date with marketing colleague Chris, at 10 AM the kick-off of a new project and a marketing meeting during lunch. I love to immediately get up to speed: writing a briefing for the new website, following a course for the marketing automation tool and, of course, mapping the position of Appical related to online marketing.

My journey before Appical...
One step back, I've come to strengthen Appical's marketing team as an online marketeer.
Before this I worked as an online marketeer at Brand New Day for 2,5 years, when it was time for the next step I started looking for a similar company. A company with sky-high ambitions, that gets the philosophy 'work hard, play hard'. Appical! I am the first online marketeer at Appical, which makes it extra fun. Because that means: a lot of responsibility and even more freedom. The only thing that is certain are the business goals.

Of course, working is not the only thing I do. Before I started to work at Appical I traveled for a month and a half to Malaysia, Singapore and Indonesia. I also love good food and recently became addicted to documentaries on Netflix. Which? You can find recommendations on my own blog page.
I cycle to Appical everyday and take photos of all the beautiful sunrises and sunsets. A good start and end of a working day, if I say so myself.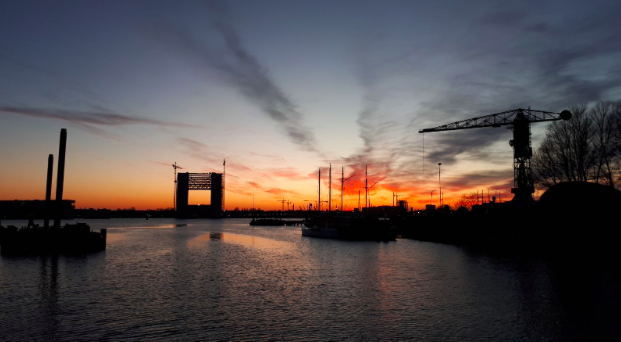 Introducing, Back-End Developer - Elif Derya Olgun
Jen: How can you two live like this?
Moss: [typing] How can you two...
Roy: Don't Google the question, Moss!
This is a dialogue from "The IT Crowd", one of my favorite TV series. Frankly, I've just googled "How to write a good blog post" as an IT person just like Moss.
Me in a nutshell
My name is Elif. I am a Software Engineer and a woman in IT. I love "solving problems" therefore I love my job. Aside from my job, I'm a metal-head and I go to a metal music festival at least once a year. I'm also a huge fan of 80's music and fashion. Also, I ride a motorcycle and I am a member of a biker gang named "Girls Ride Better". My favorite color is the orange of KTM motorcycles, one of which I had until recently. I can define myself a creative mind who brings joy around and knows how to code!
My Journey
I grew up in a small city called Trabzon which is located on the Black Sea coast of northeastern Turkey. It is famous for its green mountains. If you want to walk over the snow in summer, just climb up a mountain. And if you are lucky enough, you can see the clouds below you. Trabzon is also famous for the hazelnut. More than 55% of the world's hazelnut is produced there. If you like Nutella, you owe us a lot. I lived in Trabzon with my family until I was 18 and then moved to Istanbul to study at the university.
Since 2008 I have been in IT with a degree in Computer Science. Throughout my career in Istanbul, I have been working in the full life cycle of software development; i.e., from understanding the needs of end users to design, coding, testing, deployment and support. For the last two years, I was the leading developer on a multinational, large scale and high-performance Fin-Tech product. My technical expertise includes several Microsoft technologies such as C# .NET, SQL Server, ASP.NET MVC, WCF and RESTful APIs. I have successfully implemented many message-based microservices with RabbitMQ and NServiceBus to deliver robust, scalable and high-performance.
I've had 10 successful years in Istanbul including two software companies, tens of accomplished projects and many great stories. Then I decided to move on to the next step and relocated to the Netherlands. ... and this is how I met Appical!
Appical!
Changing jobs after 6 years was hard, but making a beginning in a company abroad seemed even harder. As Vincent van Gogh once said to his brother Theo "The beginning is perhaps more difficult than anything else, but keep heart, it will turn out all right.". There was no Appical in 1873 to make beginnings easier and fun. Thankfully there is Appical now!
I would like to thank all Appical heroes to make it easier and fun for me. Now, I am a member of the back-end development team and it is my job to develop powerful API's to make beginnings fun for other new hires!
Introducing, Project Lead Onboarding - Rebecca Trouwee
Time flies! My first weeks have passed, like snow melting in the sun. Oh hey, let's not talk about the weather.
My First week @Appical
Hi! Nice to meet you. I'm Rebecca. Who am I? In a nutshell: I Joined Appical in mid-February. Before Appical, I worked at the DeLaMar Theater and later at WeTransfer, being mainly responsible for HR related projects. In the summer of 2017 I graduated from the Erasmus University of Rotterdam, where I passed my Master's degree: Arts, Culture and Society. During my studies and jobs, I had (I actually still have) my own little business, I act in a theatre group, I make travel documentaries, I spin on a disco bike and I love yoga and Netflix. Busy bee? Nah! They do call me Becca bee though...
Even though I did not study anything (directly) related to HR, I became addicted to everything related to new hires - happiness - tech - creativity. I've worked on all kinds of HR onboarding project so far. From printing welcome cards to handshaking new employee's hands and welcoming them in their new working environment. But also writing scenarios for recruitment videos and building an internal communications app was very cool. Nothing was too crazy, though after a while I started to crave to a job where it all would come together. So that's when the Appical love story started.
An Appical Love Story
At Appical I have the job title Project Lead, and I'm being part of Team Customer Onboarding. As a Project Lead, I'm responsible for the whole implementation phase of the app. Imagine, you're our new customer. The first phase is complete, the app is paid for and you are ready to start content creation. That's where Team Customer Onboarding comes in. As a Project Lead, I will guide customers through the whole journey of using Appical. First, we will start off with playing our onboarding game, which results in a first blueprint of the app. During the second phase, the customer is mainly engaged in creating content and we continue to build it together with a storyboard session. As the Project Lead, I will be there to guide customers in this storytelling part.
I come by bike, taking the short ferry, so I can enjoy all the docks and boats on the way as well.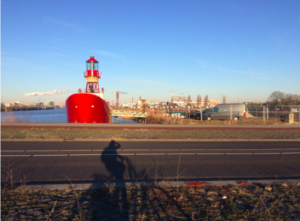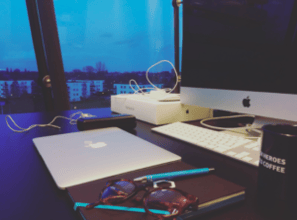 My new job combines pretty much everything I had in mind! New hires (onboarding), happiness (facilitation and guidance), tech (Appical!) and creativity (digital storytelling, writing and gamification). Isn't that a match made in heaven? Tinder should be jealous!