EMEA

When: 19-20 June 2019
Where: RAI Amsterdam
Organizer: Contentive
Who: HR professionals
Price: €995
You have multiple HRD Summit but this is our personal favorite: The HR Directors Summit Europe is one of the most senior events with HR leaders in Europe. Join the 2-day summit with talks from Uber, ING, Patagonia, C&A, and our personal favorite Jägermeister ;) talking about how positive psychology can improve happiness and productivity.
The HRD EU Summit offers a great opportunity to network, and learn something new about the future of talent. HR Summit brings together buyers and suppliers in a natural and non-salesy way. They even have a Match Meeting Service where they connect you to suppliers. Great stuff if you don't like the hassle to walk around and talk to the suppliers in the exhibition area.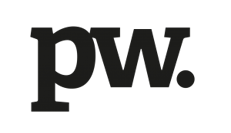 When: 21 May 2019
Where: Utrecht
Organizer: PW Academy
Who: HR professionals
Price: €449,- excl. btw
Be inspired on 21 May 2019 by the experts and progressive companies such as HEMA, ASML, BBC... on the every changing employee journey... Discover how other HR leaders to design, build and maintain the Employee Experience. With the aim of attracting, retaining and help top talents to deliver better results. There some outstanding workshops that you can join, as well one by Appical where you can map the onboarding journey through a game!
When: 11 July 2019
Where: Mudchute Park in London
Organizer: The Recruitment Events Co
Who: Talent Acquisition
Price:
Early Bird £250
Ticket price £337,69
RecFest is a unique Talent Acquisition tech FESTIVAL! They bring together a massive 3,000 Talent Acquisition professionals from all over the world for the definitive destination of the industry's leaders. RecFest has over 60 world-class speakers over 5 stages, fun event activities, marquees, street food, multiple bars, relaxed meeting points, and several chill-out areas. This is a great event to attend with your TA team if you are looking to bond and build a stronger team!
When: 28 November 2019
Where: The Kromhouthal, Amsterdam
Organizer: Appical
Who: HR & Talent Acquisition
Price:
SUPER SUPER EARLY BIRD: €149.00
Full Price Ticket: €290
All you need to know about attracting & retaining talent throughout the entire employee journey. At this event, you can attend various inspirational talks, participate in workshops or do exceptional networking during their famous network party. Onboard Amsterdam invites the top HR representatives from around the world. To speak, to connect and to influence. Join 1000+ leading HR representatives for the most prestigious Onboarding/HR event of the year.
When: 20 June 2019
Where: Village Underground, London
Who: HR & Talent Acquisition
Organizer: Appical
Price:
Super Early Bird £51,23
Full Price ticket: £127,19
After the success of the annual Onboard Amsterdam event, Onboard is expanding the movement to London! On the 20th of June, Appical organizes the first independent onboarding event in the UK: Onboard.London.
Record low unemployment and skyrocketing turnover rates are presenting new challenges and opportunities in 2019 for HR. Choices you make can have a direct impact on how long your new employee remains with your company. How you onboard is an employee's first real experience with your company culture, so make it count! Learn how to do this from leading HR/TA companies such as Netflix, IBM, Conde Nast Publication and many more!
When: 17 - 19 Sept. 2019
Where: Cologne
Organizer: Messe
Who: HR / Talent Acquisition
Price: TBA
Zukunft Personal is one of the largest and best HR / Talent Acquisition exhibition events (25,000 key decision-makers, leaders, and influencers) dedicated to the world of work and connects people in the fields of HR management, digitization, and leadership. It's' a must if you want to network with like-minded individuals and learn about some of the top technologies in the industry.
When: 4 - 5 June 2019
Where: Hilton Vienna Danube Waterfront
Organizer: Worldwide Business Research LLC
Who: HR professionals
Price:
Early Bird ticket: €1499
Ticket price: €1699
Would you like to learn how the world's most successful companies are achieving results whilst getting ready for the increasingly digital new world of work? HR360 is a meeting place for Global and European HR leaders from the World's biggest companies to share practical insights on how to boost the business bottom line.
They will address five major challenges: Transformation projects; implementation of the latest technologies; applying advanced HR analytics to enhance employee experience; learning new styles of leadership in order to respond to trends, and to encourage participants to have an open mindset; this event will help you navigate the modern day of HR!
When: 26 & 27 March 2019
Where: Barcelona
Organizer: Teneo events
Who: HR professionals
Price: €1590 (2 days) - €950 (1 day)
Pulling together more than 400 senior recruitment and HR practitioners, the event offers two days of case studies, insights and shared learning. Split across three streams - covering recruitment, HR agility and analytics - the sessions offer practical advice and experience from a range of speakers representing many different sectors and disciplines, with all areas of HR being discussed.
USA
When: 13-15 May
Where: Austin Convention Center
Organizer: Indeed
Who: Talent Equation
Price: $1199
Join Indeed from May 13–15 in Austin, Texas, for Indeed's fifth annual event that focuses on finding solutions to the greatest hiring challenges—and this year promises to be the largest interactive to date. Gain a fresh perspective and learn actionable strategies to take home with you during breakout sessions by talent professionals, best-selling authors, and more.
When & where 19th – 20th March, London, UK | 14th – 15th May, Las Vegas, USA | 22nd – 23rd October, Paris, France
Organizer: Unleash
Who: HR / Talent Acquisition
Price: Varies per event
UNLEASH group is comprised of passionate creative people whose mission is to inspire and transform the world of work and technology. Some major themes are work evolution, digital transformation, people tech, and employee experience. UNLEASH events attract amazing speakers such as Richard Branson, Mo Gawdat, Ken Robinson and many more… These HR conferences are a great opportunity to gain a global perspective on the future of talent.
Rest of the World
When: 8th – 9th May
Where: Suntec City, Singapore
Organizer: HR Technology Conference & Exposition (US) and HR Summit (Asia)
Who: HR professionals
Price: SG $985+
HR Technology Conference & Exposition (US) and HR Summit (Asia), joined forces in Singapore to create one of the largest HR and Tech gatherings in the region. This event will offer HR and management professionals an exclusive opportunity to learn and understand the complexities of HR tech.
When: 23-24 May 2019
Where: Hyderabad, India
Organizer: SHRM
Who: HR
Price: From INR 21,400
The Society for Human Resource Management's HR Tech Conference is one of the biggest talent events in Asia. The spotlight will be on how People Managers cut through the jargon and explore how organizations are approaching this constant change, providing analysis of the latest in HR technology and the impact it has on business strategy.
The conference is a global platform which sees an attendance of over 1500 professionals from the world of work and brings them closer to expert opinions, global leaders and the latest trends in HR, Technology, and Workplace Innovation
This was our personal list of HR & Recruitment events, hope we helped you out a bit to decide which event(s) you are joining. Don't forget to check out the agenda, speakers, and topics to ensure that you can make the most of your attendance. If you have more questions about these events please let us know: christophe@appical.nl