In May 2016 I started to invite Sales Solutions customers to our LinkedIn office in Amsterdam to share experiences, learn about Social Selling and get inspired.
Over the past year I've seen many faces and met a lot of Sales & Marketing professionals. Some of them I still speak to today, others took on the new knowledge and started becoming successful by themselves.
Today I am happy to share success stories from ABN AMRO, Appical, ARP, Cadmes, CloudMerge and Centraal Beheer on how they have applied social selling into their daily workflows to generate leads, start meaningful and relevant conversations, create interesting content and position themselves as thought leaders.
If you would like to hear the complete stories, feel free to contact these champions any time!
In a hurry? Read the 5 overall tips at the bottom of this blog.
Social Selling Success via LinkedIn for Account Management
We all consider the relationships we have with our existing customers to be strong and we know for sure that they'll inform us as soon as something interesting happens in the organisation…right? Well…time to wake up…
You want to be on top of job changes, company updates & lead updatesright away and not only when you've scheduled your next update call or Quarterly Business Review.
This is why notifications in the Sales Navigator app, your inbox and in the Sales Navigator newsfeed helped Marco Lambers (Cadmes) to stay on top of his book of business. The ability to customize these notifications to the contacts that he was interested in the most, helped him to focus on the right people at the right moment in time and undertake action as he saw fit.
Not only did Marco use these triggers and notifications to stay updated, he also saw opportunity to grow his current business and map out the right decision making units in his accounts with the help of Lead Recommendations and Lead Builder in Sales Navigator.
Especially in long sales cycles it turned out that a simple social touch like a comment, profile visit or a like already helped him to stay top of mind of the prospect. No doubt why his (relevant and personal) InMails led to a50% response rate!
Noël Brouwers and Rick Huijnen (ARP Nederland) also used these triggers to open the conversation in a relevant and personal way with other people in their existing accounts, but they even took it one step further.
By sharing a testimonial of a happy customer they reached 6000 views on LinkedIn, which increased their visibility immensely. As a result of that visibility someone tagged them in the post of someone asking for expertise on a certain topic, which led to not only 1 but even 3 deals in 3 months' time!
Social Selling Success for New Business
Jochem van Dooremolen (CloudMerge) focuses on new business acquisition. He uses a very thought-through segmentation in Lead Builder to identify the right people. Secondly he follows these prospects for a while to get to know his target group and act accordingly.
When the right activity shows up in his feed, Jochem uses InMail successfully to start the conversation.
His highest response rates come from InMails that leverage similarities in the profile of him and his prospect, similarities in the company's strategies or LinkedIn activity of his prospect.
The length-indicator and icebreakers in the InMail environment help him to stay 'short and sweet' and leave the business talk for later.
Marketing & Thought Leadership
Anne Smink (Appical), Winston Texel (ABN AMRO) and Jorrit Drieënhuizen (Centraal Beheer) use Social Selling to become thought leaders by sharing knowledge and attract prospects with the right content.
Anne focuses on brand awareness from a Marketing perspective and puts a lot of effort in identification of the ideal buying persona for Appical. This doesn't only mean that she thinks about location, industry and job-title, but even more about behavior. 'In which groups do they participate?', 'What kind of terminology do they use in their profiles?', 'How many people on average are part of a decision making process and in what kind of teams do they normally operate?'
With all these findings and her participation in LinkedIn groups to find out about the 'hot topics', Anne provides useful and relevant content for the Sales Team, creates pre-set PointDrive presentations for them to copy and monitors movement in the target group on a daily basis.
Winston Texel (ABN AMRO) notices the transformation of LinkedIn from a Recruitment platform to an actual business platform where members focus on strengthening each other's professional networks and knowledge exchange.
In his role as a Healthcare Industry Specialist he focuses on identification of the right people via Lead Builder and invites them for networking events via InMail. Winston connects with them to grow his professional network to what it is today; a group of very relevant and valuable people for his current profession.
Winston also writes his own content based on his experiences in the market. Today he is a thought leader in his area of expertise (healthcare and innovation). His approach often leads to interesting conversations. For example that time when he reached out to someone who instantly invited him for participation in the knowledge exchange network for healthcare innovation in The Netherlands; a whole new network full of new opportunities!
Jorrit Drieënhuizen (Centraal Beheer) is able to leverage company posts for lead generation, due to the amazing efforts of his Marketing colleagues.
He keeps track of engagements on these posts and by visiting the profiles of 'likers' and 'commenters' he estimates their lead-potential. When a profile looks interesting, he sends them an InMail in which he thanks them for their engagement and offers the option to discuss the topic further over a cup of coffee.
This approach led to a lot of physical meetings and actual deals.
Next to leveraging the company's content, Jorrit also writes blogs himself. If he thinks that a certain blog can be interesting for one of his saved leads, he uses InMail to provide these people with a link to the blog and works from there. A very personalised approach!
Overall tips (summarized)
Take a second to think about your target group; where are they, what terminology do they use, what do they talk about? Use this information to set a clear segmentation with Lead Builder. Also join LinkedIn groups to find out what your prospect is discussing.
Save your searches, leads and accounts to receive relevant notifications about changes & updates in your target group in the Sales Navigator app and via desktop.
Use company content to research the engagement and find potential leads.
Be relevant and personal in InMails.
Set your Sales Preferences and leverage the Lead Recommendations on someone's profile and on the company page to find out about new potential leads & expand your DMU.
This blog is written to inspire, but please keep in mind that success differs for every professional & company.
Are you in need of any Social Selling help? Let us know and we're happy to share our knowledge.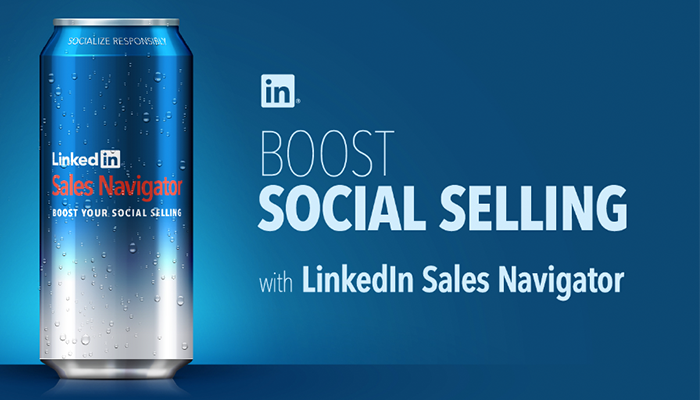 Do you have your own success story to share; don't hesitate to do so! Others can learn from you.
Happy selling!
Liselot
Special thanks to:
Noel Brouwers: Account Manager B2B at ARP Nederland
Rick Huijnen: Account Manager B2B at ARP Nederland
Winston Texel: Sector Specialist & Trend watcher Healthcare at ABN AMRO
Anne Smink: Sr. content marketer at Appical
Jochem van Dooremolen: Account Manager at CloudMerge
Jorrit Drieenhuizen: Adviseur at Centraal Beheer & Owner at 'Social Selling Coach'
Marco Lambers: Sales Manager at Cadmes