Hiring is one of the most crucial parts of running a successful business. Beyond skills alone, new employees should be a good fit for the company's values, culture, and brand.
Unfortunately, many companies neglect putting enough effort into designing an efficient and effective hiring process; job descriptions that fail to capture an applicant's attention; leaving candidates wondering what's going on; wasting valuable time on tasks that could have been automated.
Ineffective hiring processes result in not attracting the best talent companies want in their teams.
Here's why organizations cannot afford to skimp on their hiring process—and how to design an effective strategy for attracting the best talent.
Hiring is not cheap
According to the Society for Human Resource Management (SHRM), companies spend an average of $4,129 on hiring a new employee. That's $4,129 (€ 3483) out of a company's pocket before factoring in all the extra costs.
Hiring is about more than interviewing candidates and making a decision. Costs also need to be considered regarding salaries, training, benefits, and other onboarding processes. Companies with a high turnover rate will continuously waste money on advertising, interviewing, screening, and more.
The importance of paying attention to your hiring process
Making a good first impression is vital in business. An uninspired and disorganized hiring process will do nothing to attract new hires with a demand for high standards. The best candidates will be turned off and possibly accept a more attractive offer elsewhere.
An effective and efficient hiring process provides more clarity regarding what you're looking for in your candidates. It provides a better opportunity to hire people with the right skillset and who fit into your company's vision.
5 ways to make hiring more effective and efficient
Revamp your job posts
Often, a job posting will be the first time many candidates have heard of your company. Therefore, grabbing their attention straight away is essential. If your posting looks like everyone else's and is filled with jargon, the best candidates won't waste their time applying.
But how do you make your job posts engaging? Start by using more inclusive language. Use the word "you" more often, and talk about how the role fits into your company's mission. It's also a good idea to clarify what is expected in the role. This can be accomplished by spelling out the essential skills and benefits.
While the postings shouldn't be entirely about your company, a little self-promotion is okay. Talk about the exciting things the company is doing, recent growth, and what your employees think about working with you.
Don't keep candidates waiting
According to the Bureau of Labor Statistics, in January 2021 almost a quarter of unemployed individuals found a new job within five weeks of losing their previous one. If you leave candidates feeling unsure of what your company has to offer, you risk losing them to a competitor.
Personalize your hiring process. After the interview, contact candidates as soon as possible, addressing them by name. If you're experiencing hiring delays, send a timely update. Set up reminders to ensure all of your bases are covered.
After making a final decision, keeping your new hire in the loop is essential for the pre-boarding and onboarding process. Before they start, check in and make sure they're ready for their first day of work. Consider sending candidates extra information and resources to better prepare them for their arrival (e.g., orientation info, company policies and guidelines, dress code, etc.).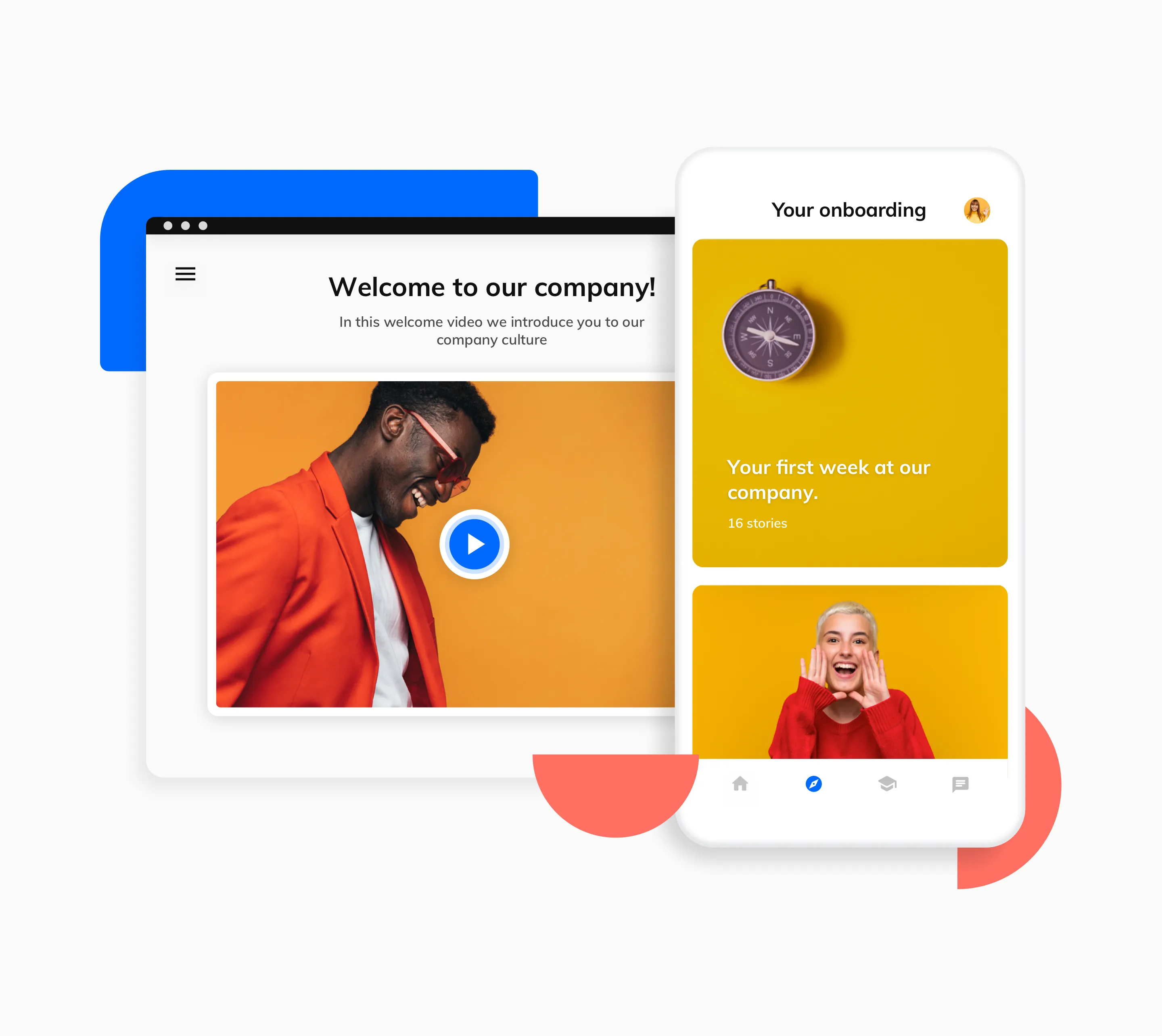 Make hiring and onboarding a team effort
Hiring shouldn't be the role of the HR team alone. Other relevant stakeholders within the company should be involved. For example, while the HR team attends to their responsibilities in the hiring process, someone else in the company can act as an onboarding buddy to help the new hire settle in.
In the new hire's first week, involve both the HR team and the new hire's designated department. Check with key team members to organize meetings and work together to schedule a "welcome" event (e.g., lunch, social gathering, etc.). Personalize the onboarding process to ensure the new hire is properly introduced and integrated into the company. Doing so can result in higher employee satisfaction and productivity.
Reduce the time spent on minor tasks
According to research published in The Independent, UK workers spent an average of 142 minutes each day doing admin work and other minor tasks. Over a whole year, that equaled 76 working days.
Effective and efficient hiring should be a streamlined process. Minimize complications by cutting down the amount of time spent on menial tasks. Consider using a time-tracking app to accurately determine how much time is spent on daily tasks.
Automate the tedious work
The next step is to automate time-consuming and tedious tasks as much as possible.
A lot more can be automated than you think. Save time writing emails by creating templates and using software to send them. Background checks can also be automated, as well as timetables for the new hire's first week, paperwork, and more.
Remember, an effective and efficient hiring process continues after a candidate accepts the job offer. According to Glassdoor research cited in the Appical 'What's Next in HR?' report, having a solid onboarding process improves productivity by 70% and new employee retention by 82%.
During the new employee's first few weeks, you can also automate their performance using an employee engagement platform. Software can also be used to automate the resources that need to be sent to new hires.
In summary
Attracting and onboarding the best talent requires a multi-faceted interactive hiring platform to be successful. To achieve the best return on your investment, design a highly effective and efficient hiring process.
Companies can benefit from digitizing and automating their onboarding to reduce hiring costs, save time, improve the hiring process, and create a quality hiring experience—for candidates and your company.