Onboard.Amsterdam, world's leading onboarding conference for 1000+ HR professionals & talent acquisition influencers, is an Appical initiative. For those who don't know Appical: they know how to create a unique onboarding experience for every new employee with their onboarding platform. A beautiful purpose that you can feel throughout their event. I have been to Onboard.Amsterdam for three years in a row now: the first year as a customer, the second year as an Appical colleague and this year as an HR professional. Why I am so enthusiastic about onboarding, employer branding, and connecting your employees to your companies purpose? Let me explain in this blog post.
Onboarding: a critical moment in the employee journey
Streamlining HR processes is excellent, but make it personal. Frequently HR finds themselves wondering: how do I ensure my organization's purpose enters the heart of our (new) employees in such a way that they start living our brand, and that they become true brand ambassadors? At Onboard.Amsterdam there is a lot of inspiration on this topic. Heineken, Tony's Chocolonely, DocuSign, Euler Hermes, Zoku Hotel, Condé Nast, Swapfiets and many others shared their stories on 28 November in the Kromhouthal.
I believe proper onboarding is ultimately a joint venture between marketing & communication, recruitment, HR and management. The most important thing is content made for and by your employees. Make sure you speak the same language as your target audience!
Not only communicate about your purpose. Believe it. Live it. And share it with your employees. Only if your employees truly feel what direction you're heading, they can become true brand ambassadors.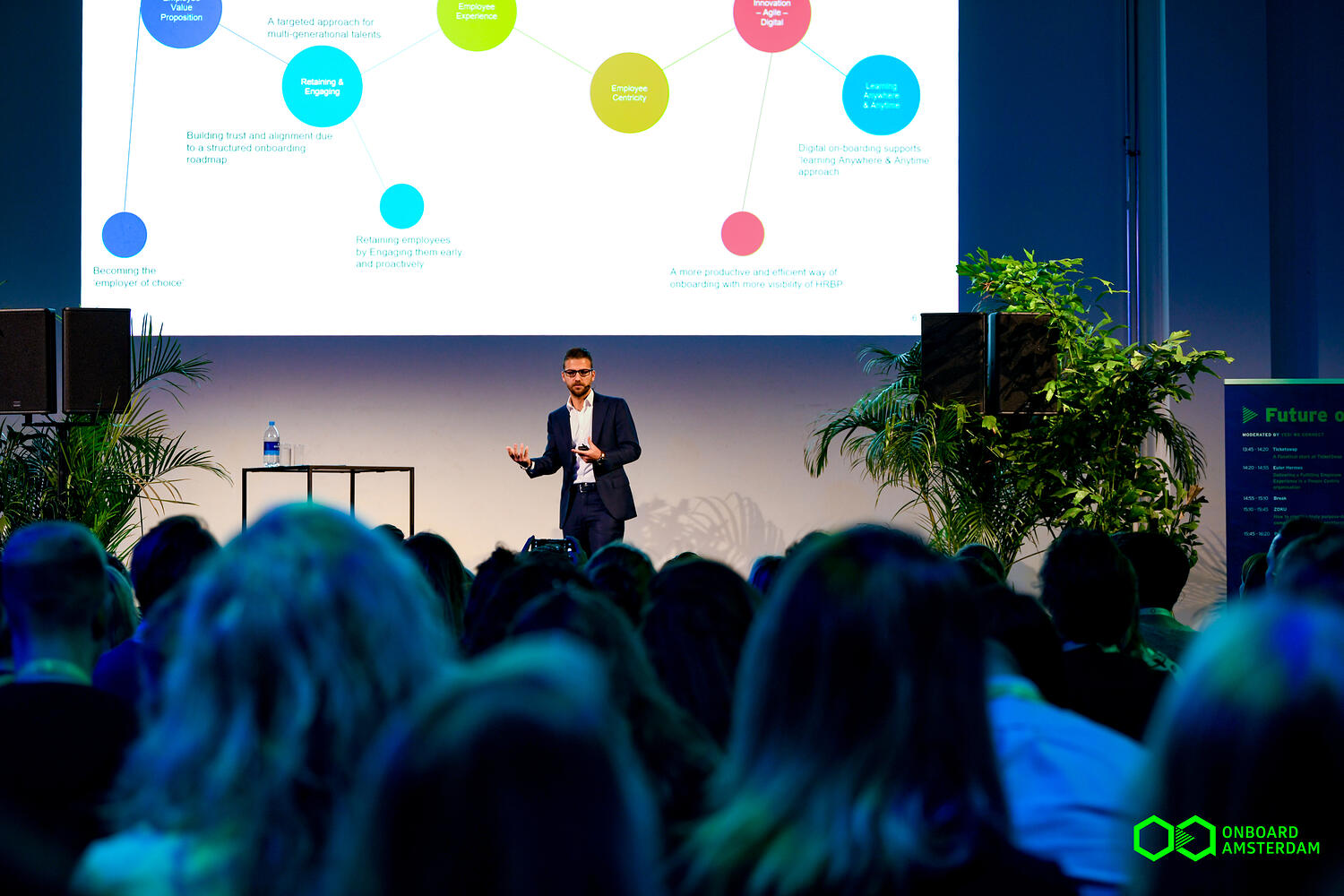 Key takeaways
Euler Hermes, an Allianz company, states it beautifully. People are their tree trunk. Based on that, they divided their Employer Value Proposition into seven pillars, one of which is onboarding. Serhat Kakci: "Approach every project in an agile way. Start implementing an onboarding app within a country or specific function group and then expand. A big plus Appical has as an onboarding platform is their Manager Toolkit and the messaging functionality, creating continuous engagement". Another Appical customer, mega-publisher Condé Nast, even states that its onboarding program saves line managers around 8 hours per employee during the onboarding process.
The Zoku Hotel keynote truly inspired me. A very personal story from founder Hans Meyer, telling about their purpose: to bring people and ideas together. And to do that differently than the rest of the industry. Whoever enters Zoku immediately feels home. Their hotel rooms (they call it lofts) reminded me of a tiny house where you are not a guest, but you feel at home. Two things stood out in the pre- & onboarding of Zoku: The "try out day" and the "beta-night." During beta-night, the employee can sleep in Zoku like a guest, to collect continuous feedback on the guest experience.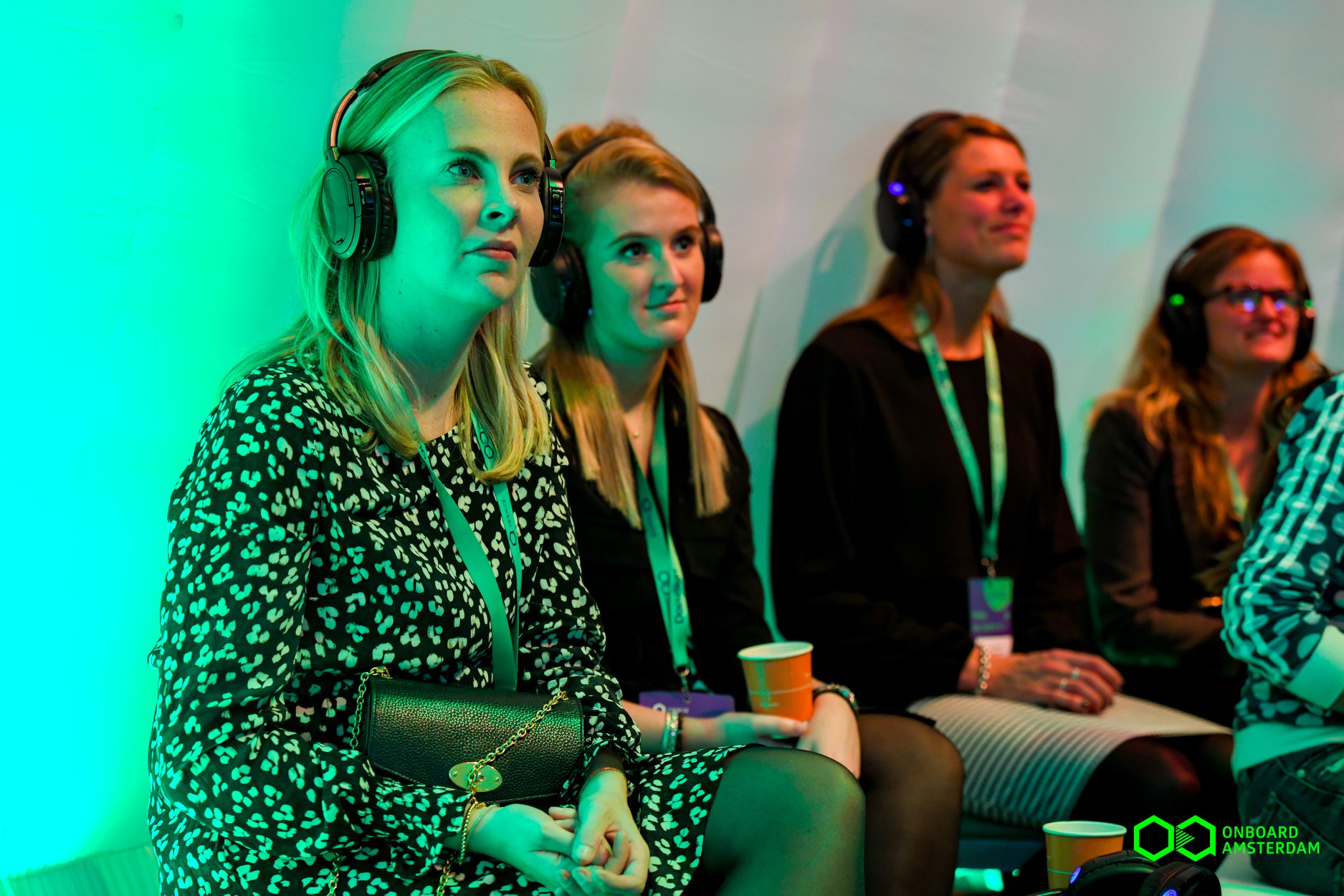 The Royal Netherlands Air Force shared their thoughts on pre-boarding, onboarding, cross boarding, offboarding and after boarding. Because when employees need to switch job roles every three years, there are numerous 'boarding' moments in this organization. Read more about the new way of onboarding at the Royal Netherlands Air Force here (available in Dutch).
As one of the other speakers said: "Purpose is something you believe in, something you feel, smell and taste." And it works if you do it right: purpose-driven companies and brands grow faster than their competitors. Research by EY and Harvard Business Review reveals that 58% of purpose-driven companies increased revenue with 10% or more over the past three years, compared to 42% of companies where a clear purpose is absence and showed a lack or even decline of growth. Read more about onboarding purpose-driven employees.
Onboard.Award
Although it's the third time, Appical kept their visitors engaged by adding new and inspiring content to their event, like the Onboard.Award for the best onboarding program. Finalists Bynder, Wortell and Tony's Chocolonely, pitched for HR-influencer judges Heleen Mes, Ellen van Dieren, Eric-Jan Pouw and Alan Walker. IT Company Wortell was the proud winner!
The jury: "What we loved about Wortell is the amount of personal touch they put in their onboarding program. They succeeded in creating an engaging journey containing lots of small gestures that matter on a personal level. Besides that, they combine online and offline elements in their employee journey very well, which helps in making their onboarding program scalable. Their program entails pre-hire, pre-boarding and onboarding."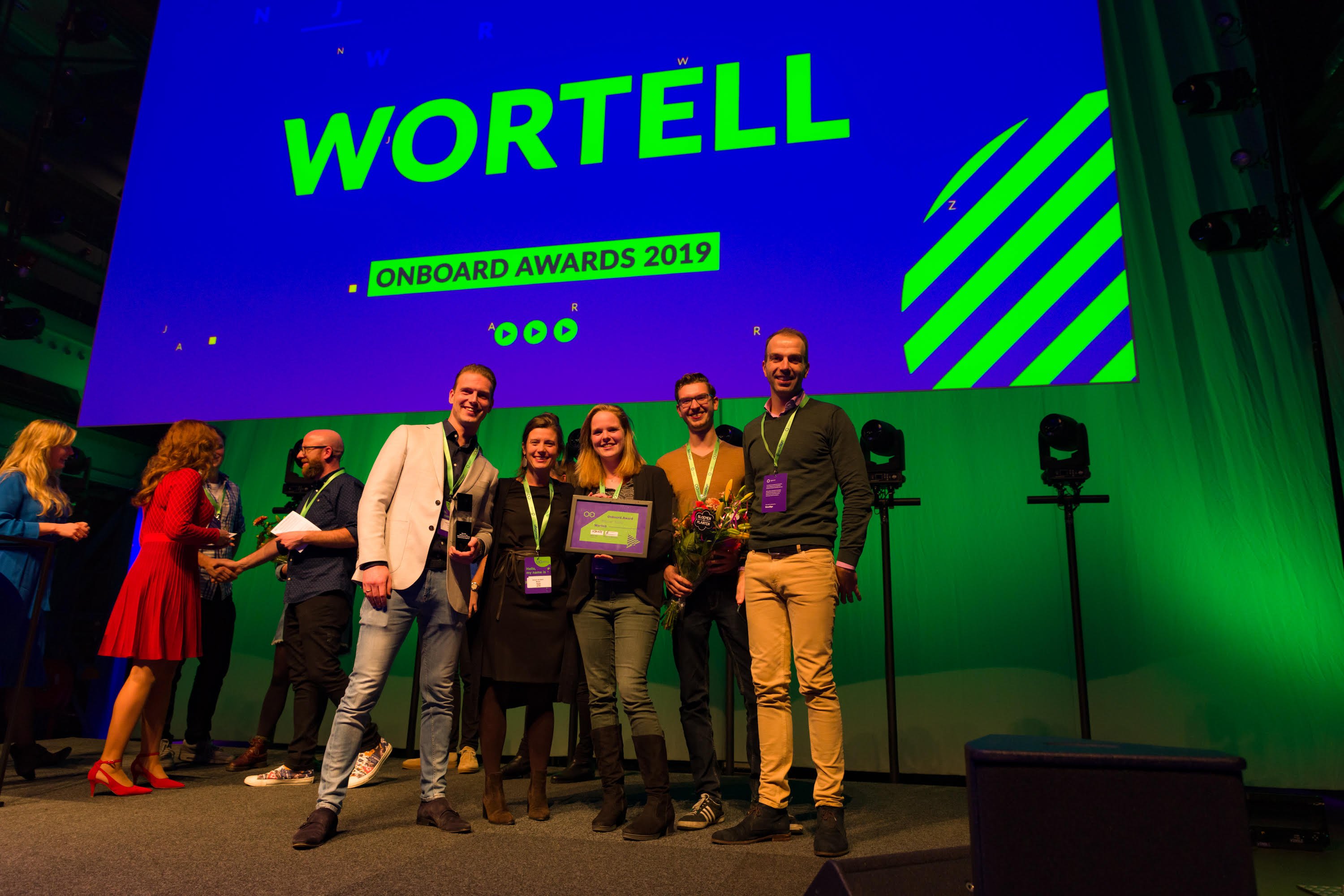 Join the movement!
Onboard.Amsterdam was a great success this year with three stages, 29 speakers and an energized Appical team to run the show. And the Onboard Movement continues expanding. This year Appical organized Onboard.London and will expand to the USA in 2020 too. See you there?