Inspiration to the max! – that is my promise to you. If you follow the program daily from 10-12 AM (CET) at the virtual conference Onboard Week, you will find a world of ideas and examples to implement directly in your own onboarding program.
Together with the Appical team (Christophe Wallecan & Stela Kisieliūtė) I had the privilege to streamline the content of this year's edition. And I am really excited about the level of the speakers, talks and the storyline.
From every day you will be able to take valuable lessons for your specific situation. Cyrille van Hoof, the moderator of Onboard Week, will make sure everything runs smoothly and you can get the most out of the sessions! After the studio program, we invite you to join the networking sessions to learn even more from the speakers and each other. Read on to find the day by day program and what to expect.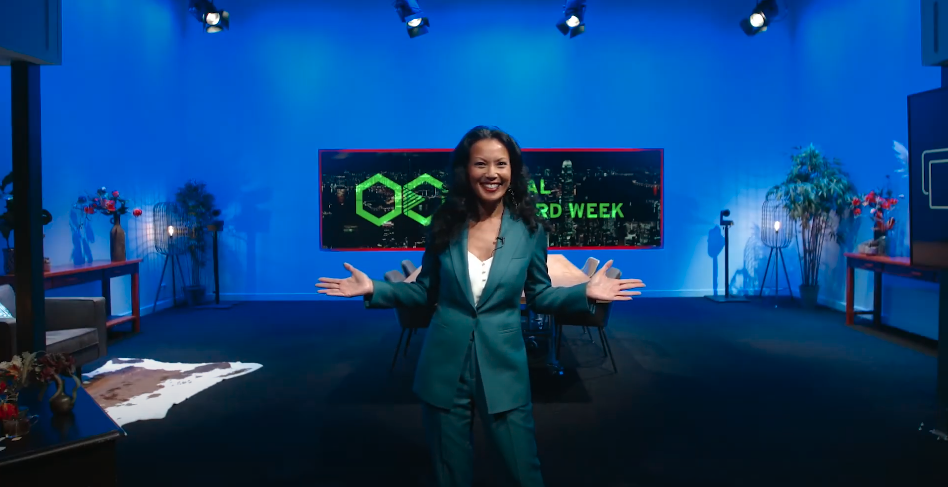 Monday – 9th of November
Onboarding as part of an impactful employee journey
Opening day! There will be speakers from three different companies in the studio. Noortje Verwiel of Lightyear, Sander Houtveen of Visma, and Herman Rolfers of Heineken. In the discussion session, we will focus on what corporates can learn from start-ups and scale-ups. The rehearsals have been very promising so far. Expect fireworks!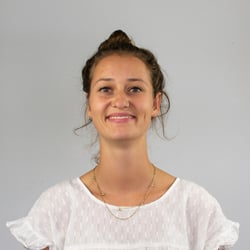 Noortje Verwiel – Lightyear
Noortje works for one of the coolest companies in the Netherlands. Lightyear is building a completely solar-powered car with a stunning design. They gather the smartest engineers from all over the world to join their team. The company is growing fast, and therefore, onboarding at Lightyear is a top priority. Noortje has a very funny story to share about her own onboarding. Because of what happened to her then, she decided to create an onboarding plan for every new hire that makes him or her instantly feel at home at Lightyear. In her talk, she will elaborate more on all those serious and fun activities.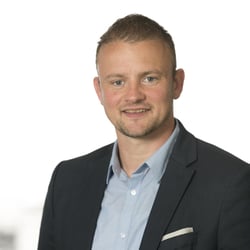 Sander Houtveen – Visma
In the implementation projects at Visma, Sander has seen a lot of interesting onboarding examples. His talk will revolve around the four C model for onboarding (by Talya N. Bauer, Ph.D.). The four C's being: compliance, clarification, culture, and connection. For every "C" Sander will elaborate on the cases of Jumbo, Hunkemöller, ABN AMRO, and others.
HR professionals and organizations often come up with their own fifth "C" to add to the 4-C model, for example, "Creativity". Sander will reveal Visma's very interesting fifth "C"!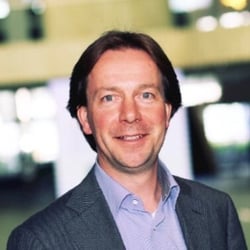 Herman Rolfers – Heineken
This talk will be different from a lot of other talks at Onboard Week. Herman is on a mission. He wants to show within Heineken and to everybody listening what a start-up mentality can do to boost results in large scale organizations. He will be talking about oil tankers and speedboats referring to the way corporates operate and what they can do to escape bureaucracy and the status quo. Not only will Herman share his vision, but he will also give insights into his "rebellious" acts within Heineken. One of his projects is HR Brewhouse that was set up to provide a fast track for interesting HR tech solutions to become part of Heineken's employee journey.
Tuesday – 10th of November
Pre-boarding
When does onboarding really start? While there are different opinions here, all agree that it is long before the first day on the job. The part before day 1 is referred to as pre-boarding. Prepare yourself for a relevant and interesting discussion on the digitization of the preboarding phase as opposed to having moments to connect one-on-one. Especially in these challenging times, what options do you have to give your new hires a warm welcome and engage them with your organization? And what do the numbers tell us here?
Tony de Graaf – SmartRecruiters
Tony will be talking about the gap between recruitment and onboarding. What if you don't fill this gap between signing the contract and the first day of work? What is the damage to your hiring success? Luckily for us, Tony does not only know the downsides, he will also shine his light on the upside of this story. What is the impact you can achieve by getting pre-boarding right?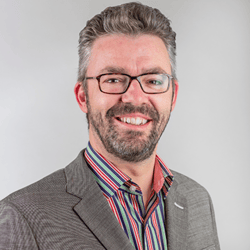 Henk Ritmeester – Microsoft
As a Director of Workplace Analytics, Henk has clear insights on the current shift in work. People work more from their homes and have to find new ways to collaborate in teams, business units, and organizations. What can we derive from all these insights for the pre-boarding phase in the employee journey?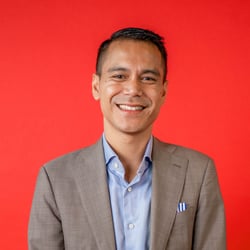 Peter Straatsma – Appical
As Chief Commercial Officer at Appical, Peter talks to organizations about pre-boarding on a daily basis. From these conversations, he knows what companies are really struggling with, as well as how they achieve success in their pre- and onboarding. Therefore, Peter will share how organizations manage to connect with their new hires by implementing solutions to boost pre- and onboarding.
Wednesday – 11th of November
Personal Onboarding
There are two angles to the topic of Wednesday. The first being how to make your onboarding program fit the needs and wants of the new hire. How can you tailor-make onboarding?
The second is about getting to know each other. And that is a two-way street. New hires need to learn about the organization they join and the people in the organization need to find out who the new hire is – in work and life. We have two strong cases prepared for you.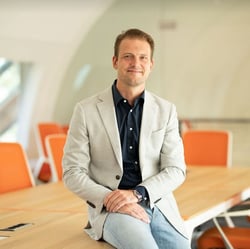 Bryan Peereboom – Wortell
Last year Wortell won the Onboarding Award. And they stepped up the ladder again. Bryan is going to explain how they have been able to boost retention from 76% to 90%! This was achieved by making the onboarding more personal. As an example, they implemented 4 different onboarding tracks for different roles in the organization. Again a strong case from Wortell.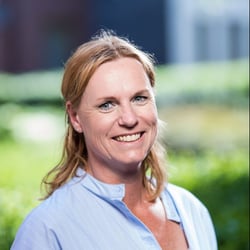 Sanne van Leeuwen – Humanitas DMH
Organizations in health care, in general, have a high turnover in staff and find it difficult to recruit enough employees. At Humanitas DMH that is slightly different. Sanne is really proud of the 33% of new hires that are recruited by the organization's ambassadors (Humanitas DMH employees). The holistic and people first DNA of the organization is the foundation for these results.
Thursday – 12th of November
Culture Onboarding
We are thrilled to present two cases from organizations that believe that their company culture is the foundation for success: HelloFresh and Rabobank. Although the companies are totally different from many perspectives. In age, size, and activities they lie miles apart, but they both have a very strong company culture. And that is what will make the discussion interesting!
Another discussion we'll be having is the approach to diversity and inclusion. What do Rabobank and HelloFresh have in place on this subject and how is that incorporated in their onboarding programs?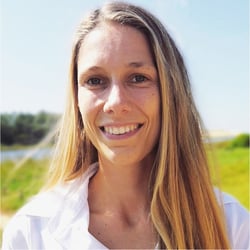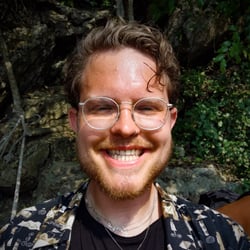 Hedwig Schaap & Ard-Jan Schinkelshoek – HelloFresh
HelloFresh was founded in a garage and has a great start-up story to share. This story is carefully nurtured and is the model of the current culture. In the hiring process, candidates are tested for their fit with this culture. Also in the onboarding process, the HelloFresh culture is highlighted and experienced by the new hires. Don't miss this great story!
Jan Arnoud Ruiter – Rabobank
What's cooking in the Rabobank kitchen? Jan Arnoud will give insights into the (online) onboarding sessions for new hires. The Rabobank values have been used as a starting point of the design of the sessions and that makes the set-up really smart. After this high-energy morning session, new hires feel that they understand how to make a difference in their role at Rabobank for customers and other stakeholders. Groundbreaking talk!
Friday – 13th of November
Reboarding and remote onboarding
Reality check! Under the current circumstances for many organizations, HR activities have changed drastically. On Friday we present to you two stories on how organizations manage these new realities. Of course, it is not all smooth and easy, but there are some valuable insights here.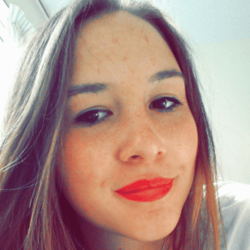 Indra Geelen - Van Gogh Museum
The lockdown had a huge impact on the Van Gogh Museum in Amsterdam. But then the lockdown ended and the museum could reopen again, with a completely different format. Fewer people in the museum and strict corona regulations made the reopening a huge challenge. Indra will explain how they managed the reboarding of the museum staff, and what interesting things happened when people had to jump into new roles.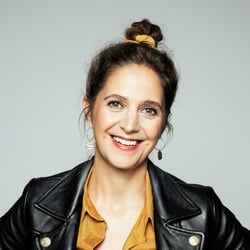 Wencke Ester-Lorber - Great Place To Work
Psychological safety is one of the most important factors to keep your people happy and contributing at work. The current corona situation poses new challenges for organizations, managers, and employees. What can you do to support psychological safety? And what should have your attention when onboarding new hires in a remote setting? We advise you to tune in to this one!
As you can see: a great Onboard Week lies ahead of us! Get your free tickets and get inspired. See you there!
Yes! We Connect is the content partner of Onboard Week 2020.