Appical's mission since 2012 has been to empower companies to create the best onboarding experience in a scalable, yet personalised way. Throughout the years we have had the pleasure to learn from over 300+ brands and co-created great onboarding programs. We got inspired by our customers and now it's our turn to share these insights with you during the 3rd edition of Onboard.Amsterdam.


With Onboard.Amsterdam, Appical brings together top HR leaders from both national and international brands to share their knowledge about the fast-changing world of onboarding and the employee experience. This year's edition will dive into how purpose-driven employees are your strongest brand ambassadors.
Immerse yourself in the world of onboarding. Update your knowledge with the latest industry-wide trends and discover how onboarding technology changes the future of the employee journey.
We want to create a great environment to learn from the best in the business. Take home best practices from speakers like Heineken, Condé Nast International, Tony's Chocolonely, the Royal Netherlands Air Force, and many more to apply in your own organisation right away.
Onboard.Amsterdam is an opportunity to connect with 1000+ like-minded, talented people and to expand your network in a fun way.
Join the movement! Get your super early bird tickets for Onboard.Amsterdam at November 28th 2019 here:


---

Introducing: the Onboard.Award! 🏅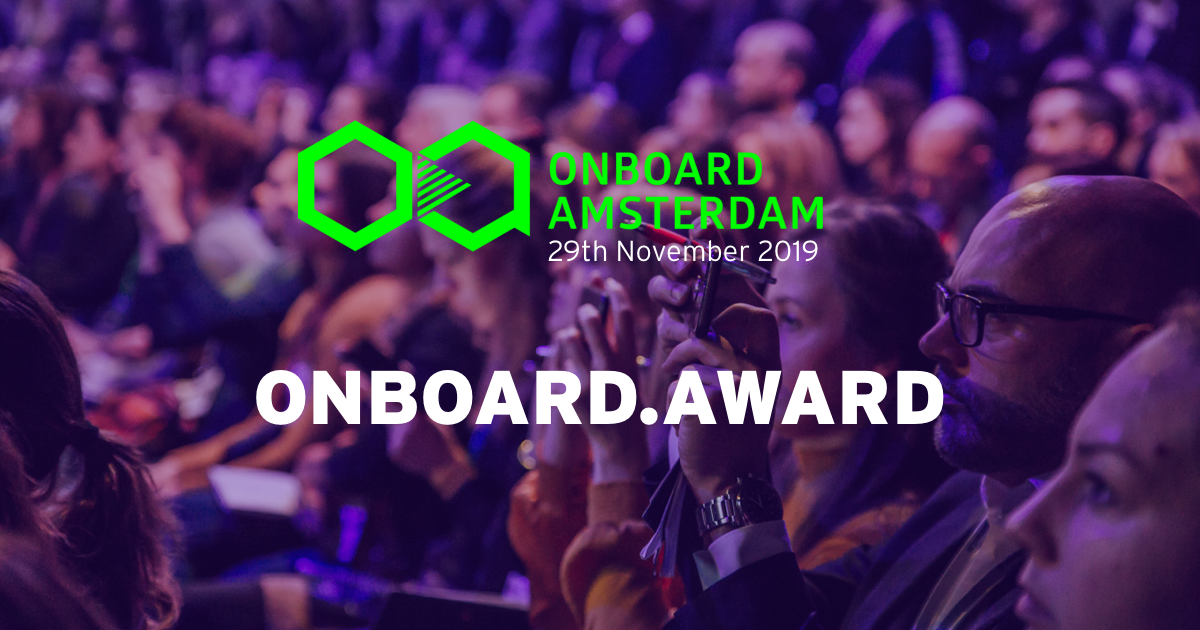 Having a structured onboarding process for new recruits plays a vital role in the retention and engagement of your employees. An effective process allows new hires to acquire new skills, knowledge and behaviours. This also helps them understand what their purpose will be in the company and how they will fit in.
Therefore, we want to reward companies for perfecting their onboarding process by organising the first ever Onboard.Award.Do you think you have the most amazing Onboarding Experience and are you ready to share this with the industry?
Convince our stellar jury consisting of Alan Walker (founder of Udder & #ChatTalent and moderator at Onboard.Amsterdam), Heleen Mes (HappinessBureau), Ellen van Dieren (De Recruitment Trainer) and Eric-Jan Pouw (Onboarding Consultant at Appical ). Every company can enter. We will announce the winner at Onboard Amsterdam on the 28th of November 2019.

Are you up for the challenge? 💪 Register here (no worries, it's completely free).