Infographic: Surprising onboarding statistics
What to expect?
Did you know that 88% of employees are dissatisfied with their onboarding process? Download our surprising onboarding statistics infographic and learn more reasons why your organization should plan to digitize its onboarding program.
Surprising Onboarding Statistics
Yes, I want my copy
We're committed to protecting and respecting your privacy. From time to time, we would like to contact you about our products and services, if you consent. In order to provide you the content requested, we need to store and process your personal data.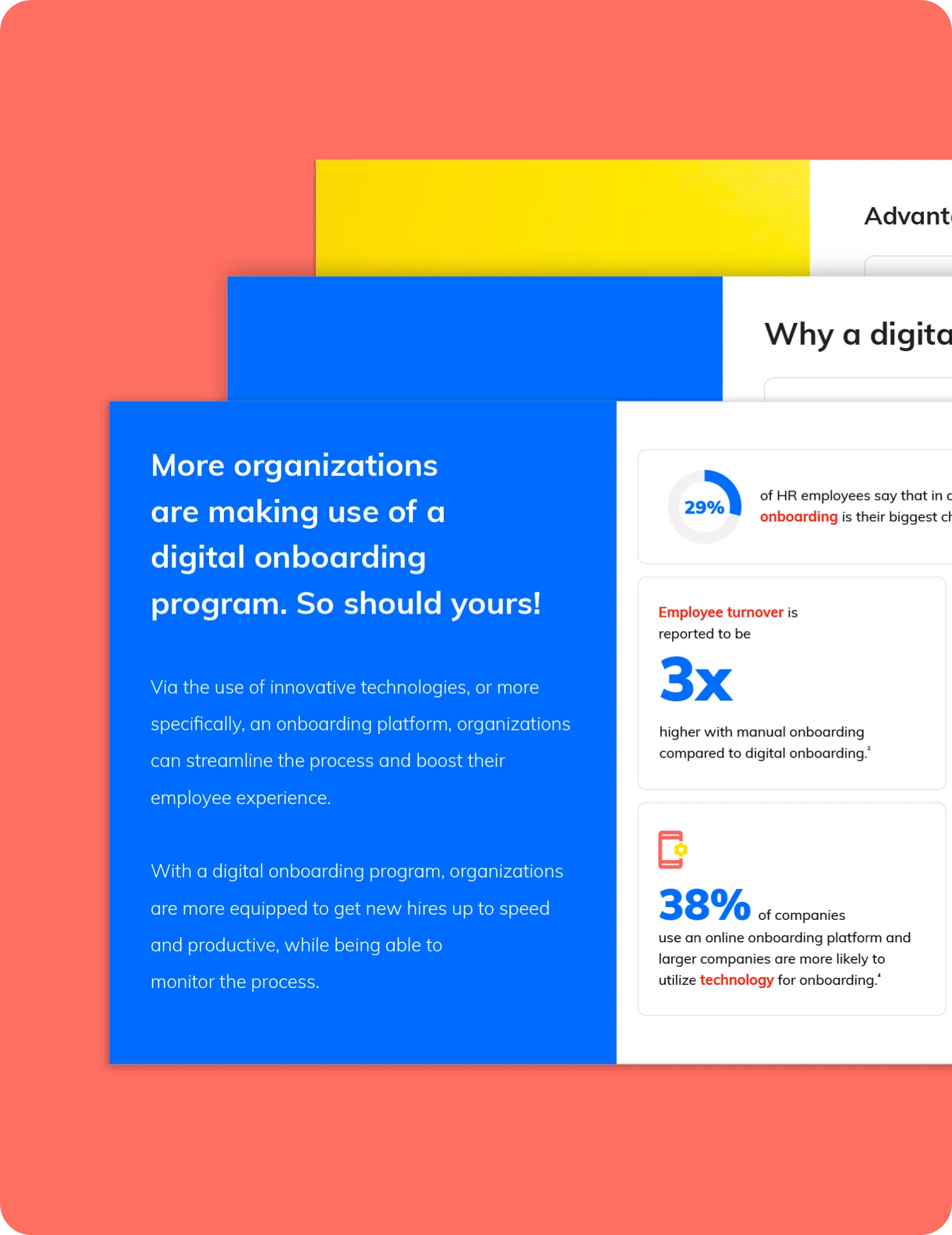 What the infographic will teach you
The benefits of a digital onboarding program
How to empower your employees through a structured onboarding program
Why you should digitize your onboarding program