The offboarding checklist for HR managers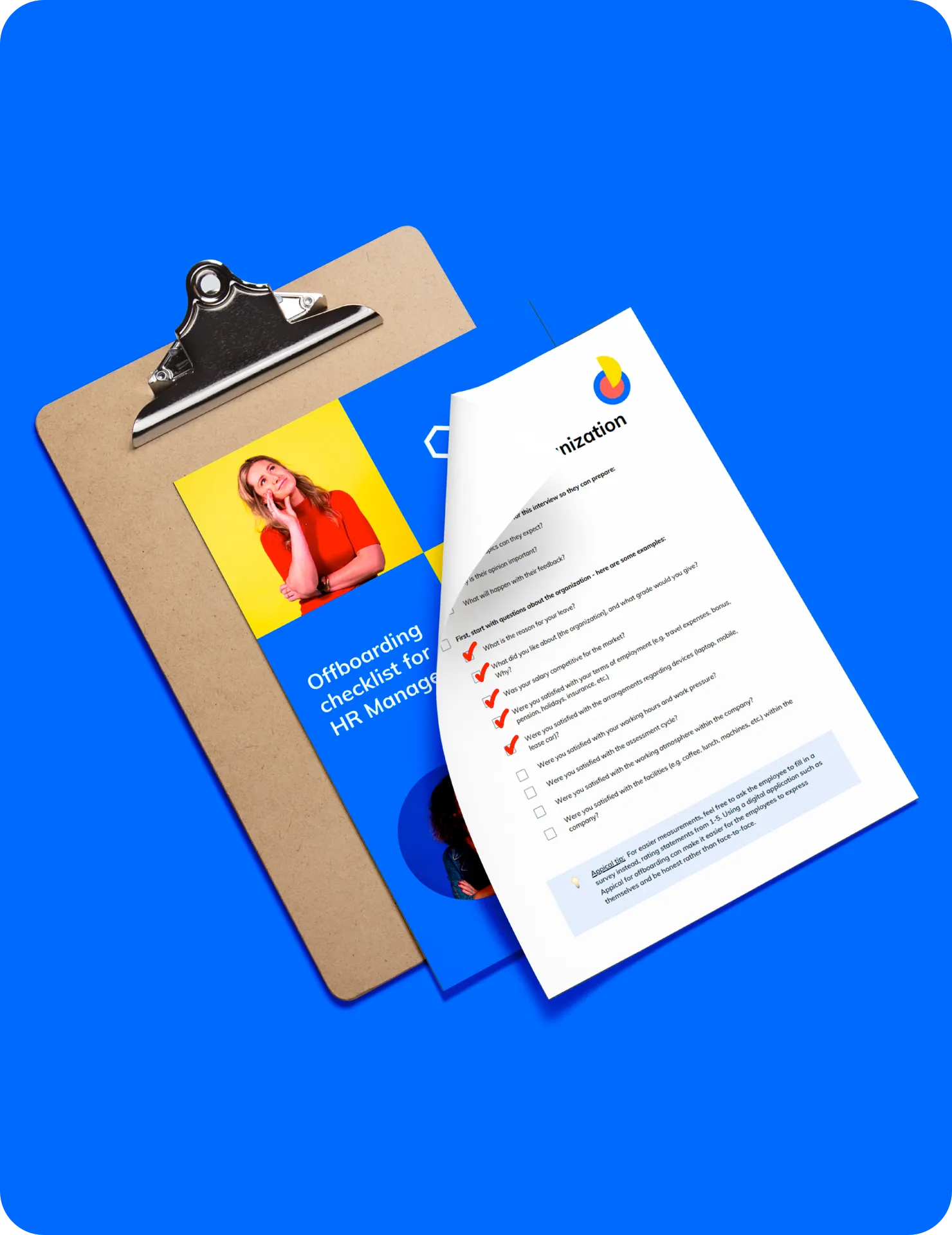 What to expect?
Did you know organizations spend 8 times less attention to employees who are leaving the company as they do with onboarding? To empower an effective offboarding experience we have created the offboarding checklist.
Providing your departing employees with a structured and memorable offboarding experience and letting them leave as brand ambassadors.
Offboarding checklist
Yes, email me a copy
We're committed to protecting and respecting your privacy. From time to time, we would like to contact you about our products and services, if you consent. In order to provide you the content requested, we need to store and process your personal data.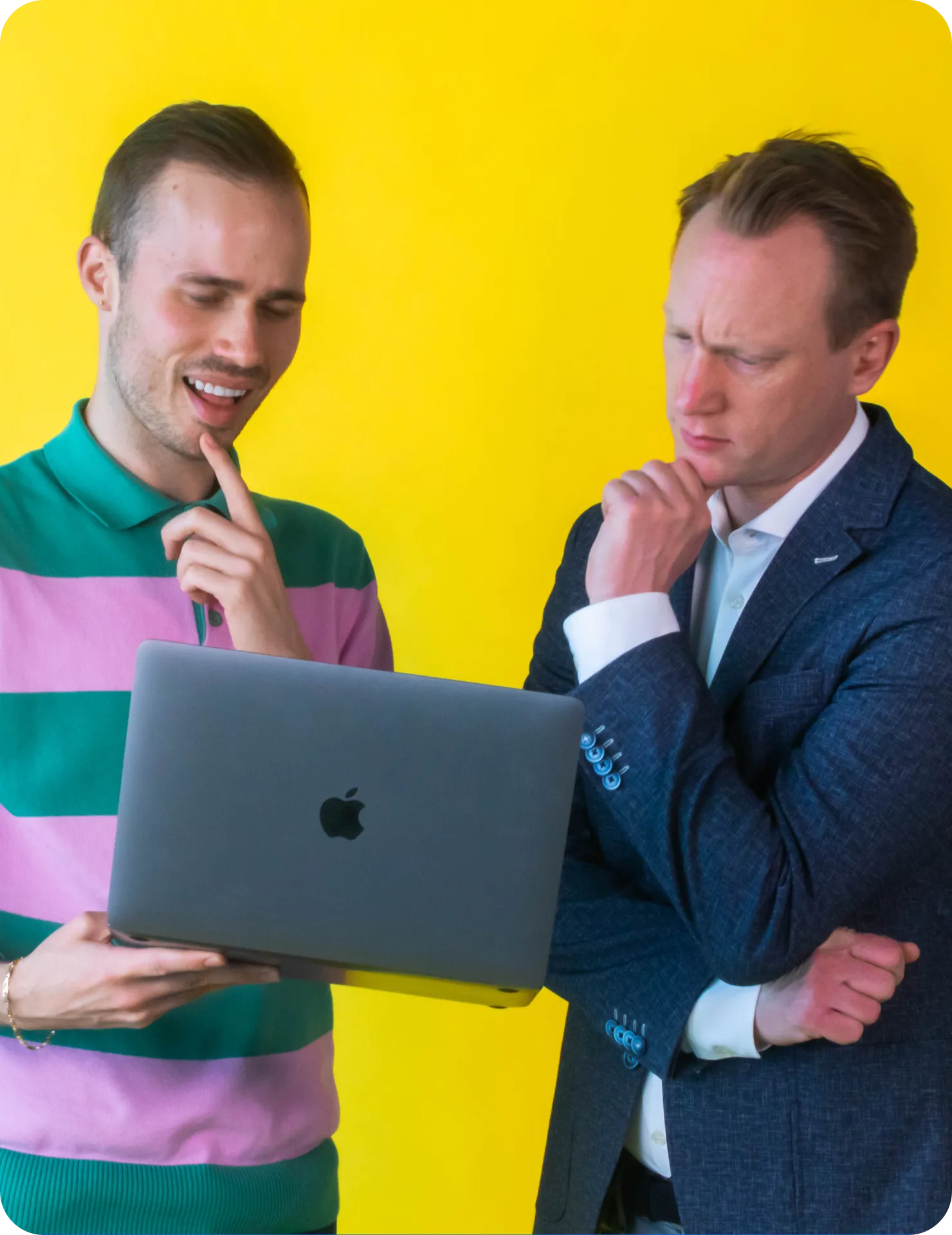 What you will read in this checklist
Get your employee offboarding process organized with these tips.
How to discuss and arrange informing colleagues
Make up the financial balance and discuss them with the employee
What to discuss in and learn from an exit interview
That a goodbye doesn't have to mean a farewell